Today is Ben's baby bwuda Jon's 24th birthday!!
Aren't they adorable??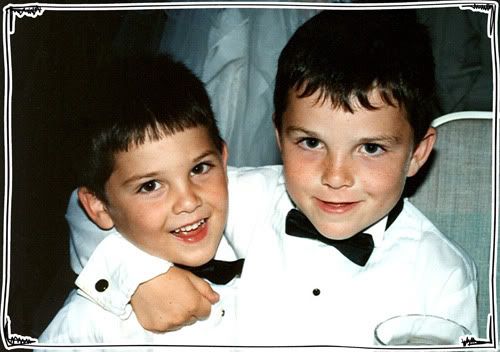 We love you. And here are just 24 reasons (because you're turning 24) why:
1. We love your "PANZA" (Big Belly), that you've obviously had since you were wittle:

2. You always makes
any
saying popular. "BURNT!"
3. You're a great storyteller. You remember all the funny stories.
4. Your OCD-ness. You can tell which pen we used at your desk.
5. The crazy arms-up-head-bob-winning-ping pong dance move.
6. You're cheaper than Ben is!
7. You have a good heart.
8. That you rock the bull horns on Martha!
9. "He's my baby bwuder." --Ben
10. Your crazy laugh.
11. The prank phone calls you and your friends do.
12. Playing ping pong and golf together.
13. That you obeyed Sargent Garrison on your trip to Hawaii and kayaked the whole Napali Coast with Ben.
14. " That I know he's got my back, and is bigger than everyone else I know." --Ben
15. You're freakin' hilarious!
16. Your ridiculous obsession with "S.O.S."
17. How much you love your cat, Ruby June.
18. The commitment you give to the 3 things you love most: the gym, Rose, and Ruby.
19. How you're always looking up to Ben. Here's proof: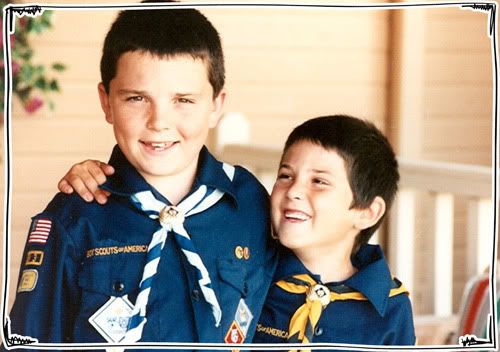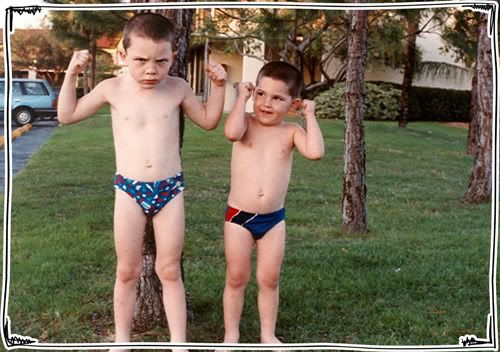 20. That you call me "Camille-babe"
21. That you're graduating this year! Hurray!
22. "NOT a very good spot!"
23. You're ambitious and going places!
24. "That we're best friends" --Ben

KISSES!!