It was awesome to have my cousin Jared and his wife Tiff here for a couple weeks! Actually, they're both my cousins: Jared is my first cousin and Tiff is my 3rd cousin! And Tiff is 2 months pregnant, so she was quite the trooper to come out all the way to Africa and be so tough despite the sickness.
They spent the first few days in Cape Town by themselves, doing all the things we did but they had amazing weather. They came here on Thursday and we left at 5am Friday to head to Krugers National Park (the biggest game reserve in the world). We stayed there until Saturday night and had
amazing
luck.
We saw lots of lions, giraffes, elephants, 3 crocodiles, and 2 cheetahs! They are a majorly endangered and there are only 200 in the whole park (there are 2,000 lions and 1,000 leopards just to give you an idea of how MASSIVE this reserve is. It's 217 miles long, the size of Utah). The first thing we saw in the park was this big Black Rhino (which are also endangered). It was the only one we saw the whole time (but we saw about a hundred White Rhinos).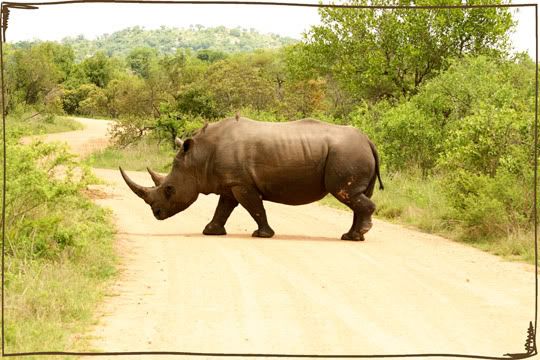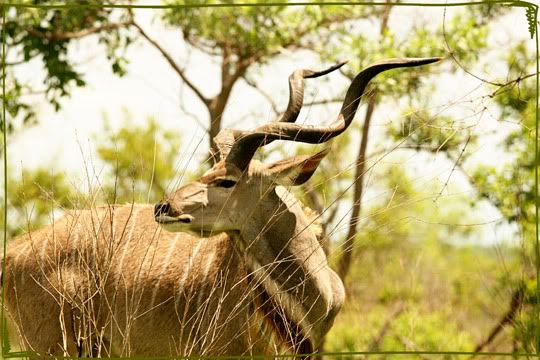 We saw 3 other male lions passed out sleeping. And a family of 2 young male lions, 4 females and 3 cubs crossed the road right in front of us and we followed them for a bit.
These elephants were having some kind of domestic dispute. They fought in the middle of the road for 15 minutes!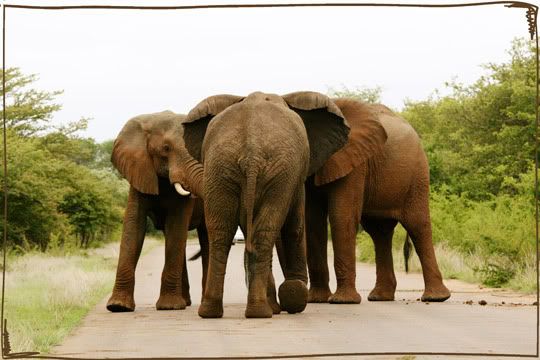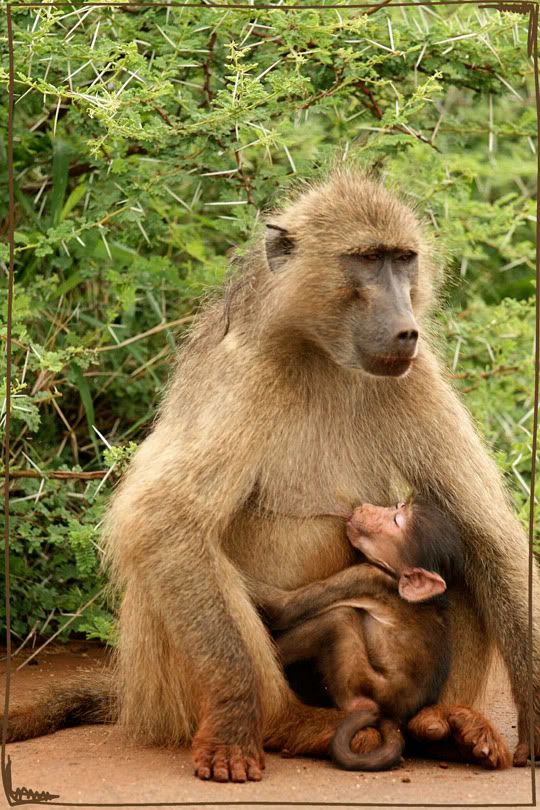 We saw these 2 male lions that had just taken down a water buffalo and hadn't even started eating it yet. They were resting and one (on the left) was SERIOUSLY injured. He got up to walk and couldn't even go very far because he was limping so bad, looked like a badly broken leg or something.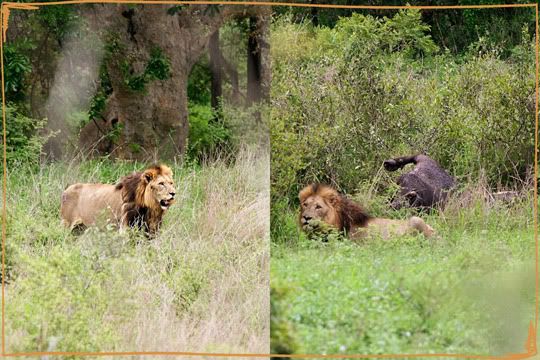 And the best part, on our way out we saw 2 leopards! They are so rare and hard to find that in our whole time here, Ben and I have only seen ONE and it was in Tanzania. It was quite incredible.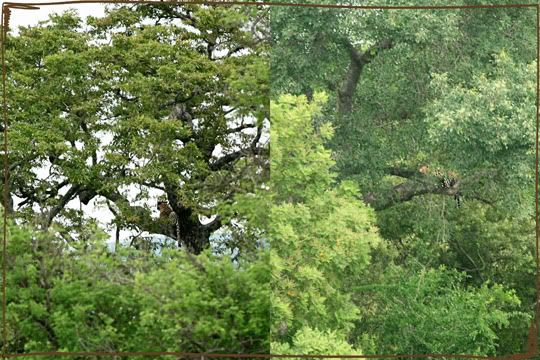 We took them to church and they LOVED it. Tiff bore her testimony for the first time since she was 12 saying that she's never felt the Spirit like that before. Our ward is amazing and she just fell in love with the black people. It was an amazing meeting. Ben got up too and talked about our time here and leaving soon and I just lost it. I guess it hadn't really hit me until that moment how truly sad I am going to be to leave these people and this place. It has been the biggest blessing and best opportunity of our entire lives.
After church, we went to the Temple to take some family pictures of our favorite little family, the Kistens: Olivier, Marcia, Erin, and Leonni.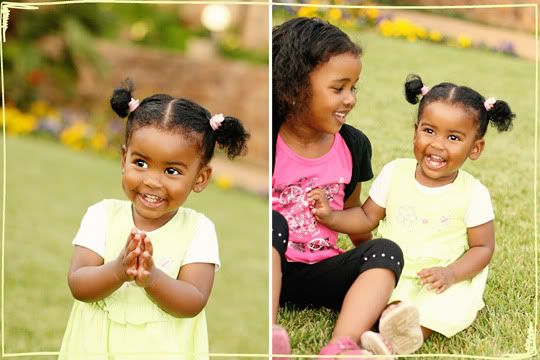 More of their beautiful family pictures on my
photo blog
soon.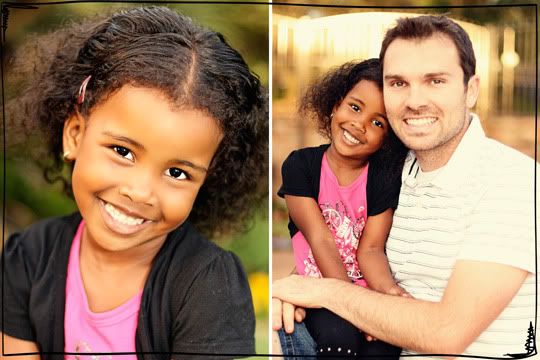 Monday we saw New Moon! Finally, it came out late here in Africa. I actually really enjoyed it. It was SO much better than the first movie. But I don't think I can handle anymore, especially since Bella doesn't chose Jacob. Boo Bella.
Tuesday we went to our favorite place where we volunteer, the Rhino Lion Park. A baby Rhino: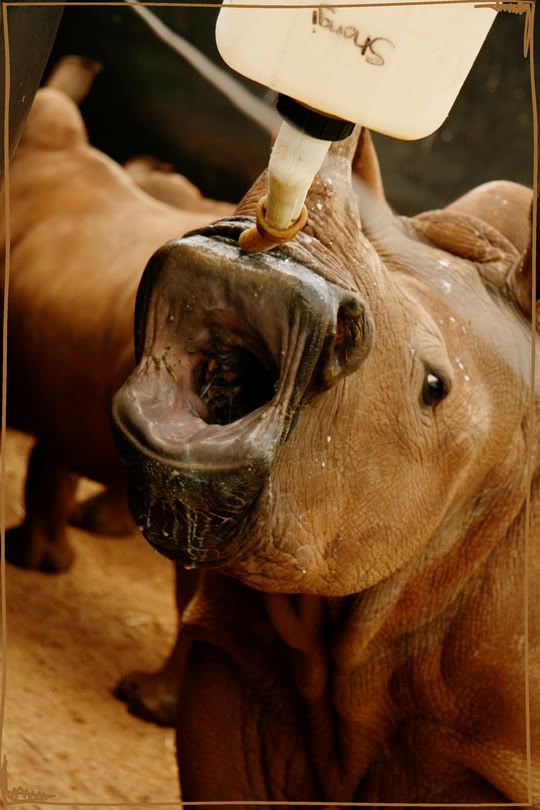 To our future posterity (if we have any now):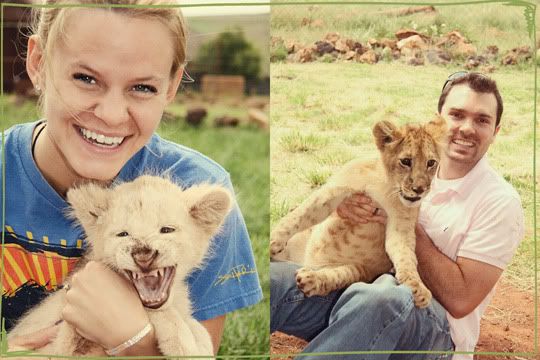 Aren't they cute?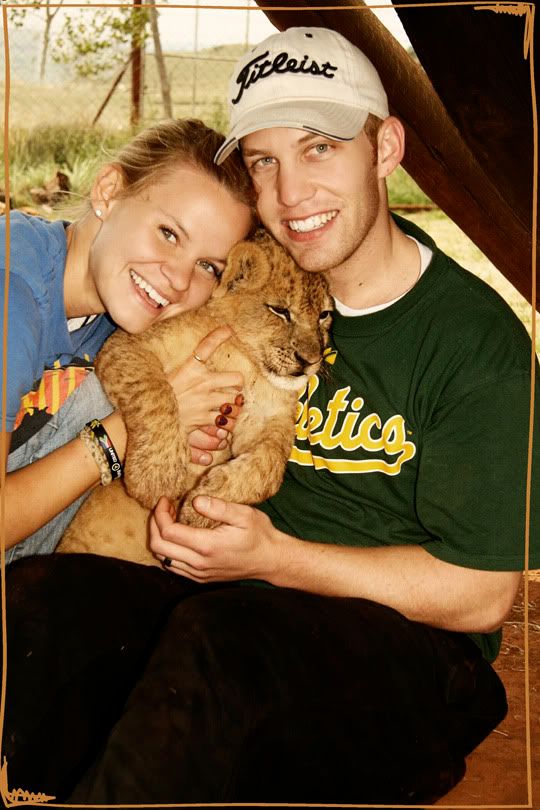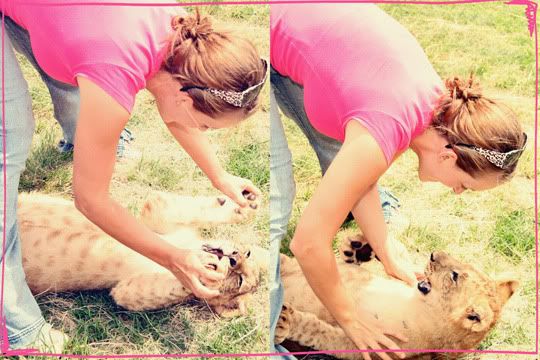 This was a baby Caracal, they're so cute!
We miss them already!! Thanks so much for coming! I hope it was the trip of a lifetime for you guys. It was so much fun and we can't wait to see them again when we go home. AND WE'RE SO HAPPY FOR YOUR NEW BABY COMING IN JULY!!

We leave for Mozambique next Tuesday! We're so excited to spend almost 3 weeks there and see Ben's mission! Also, we confirmed our coming home dates! I really can't believe our year is almost up and we only have about 4 WEEKS left here in Africa! It makes me so emotional just thinking about it.
We'll spend a couple weeks in Utah seeing family/friends and then we'll be back in the San Fran office. We come home mid-January!