So far this summer, we have had a blast. If the weather were more consistent, we'd be out in the pool every day. Claire is such a dare devil. With these water wings on, she'll jump off any edge, including the diving board all by herself (and do it over and over and over...). She goes under the water, kicks and gets where she wants, and blows bubbles.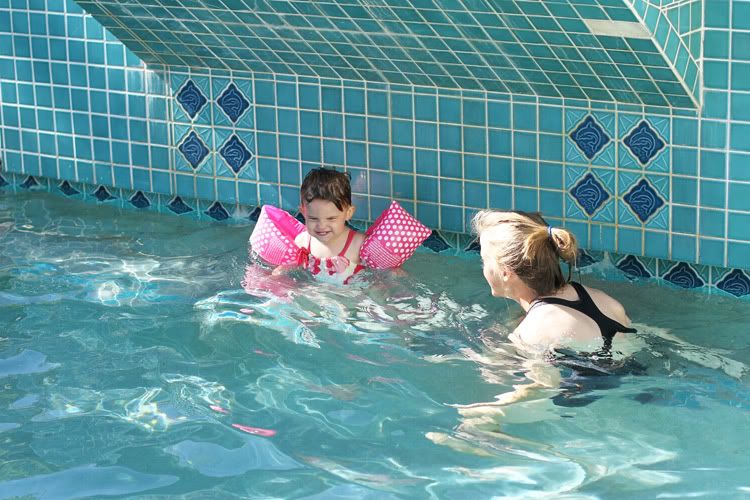 She LOVES the water and immediately rips her clothes and diaper off when I ask if she wants to go swimming.

We also would be out at seeing the "gucks" every single day if my allergies weren't so bad this year. I don't think I've met anyone (besides my sisters) that gets allergies as bad as I do... about 30 minutes into being outdoors, my eyes start itching, my nose starts running, sneezes attack, throat itches, eyes water and swell... oh it's bad. Especially not being able to take Claritin D (the only remedy for me).

Anyway, she loves them and asks for them every day.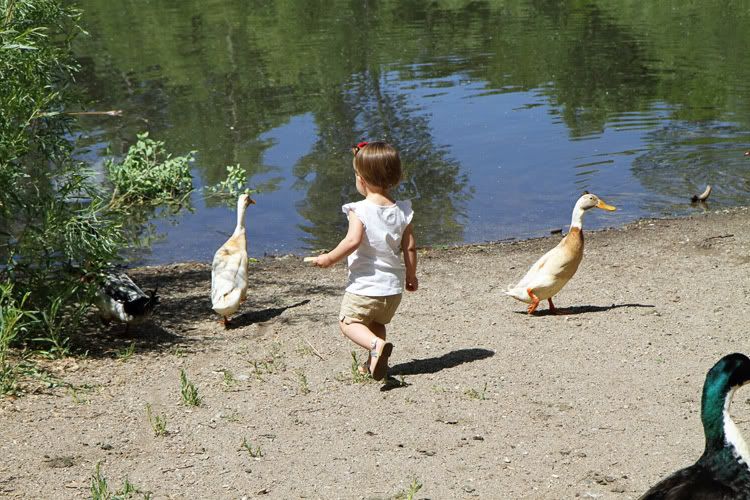 She also loves her daddy. Like seriously. It's a blessing to have him working from home because they get to play a lot and their bond is so strong.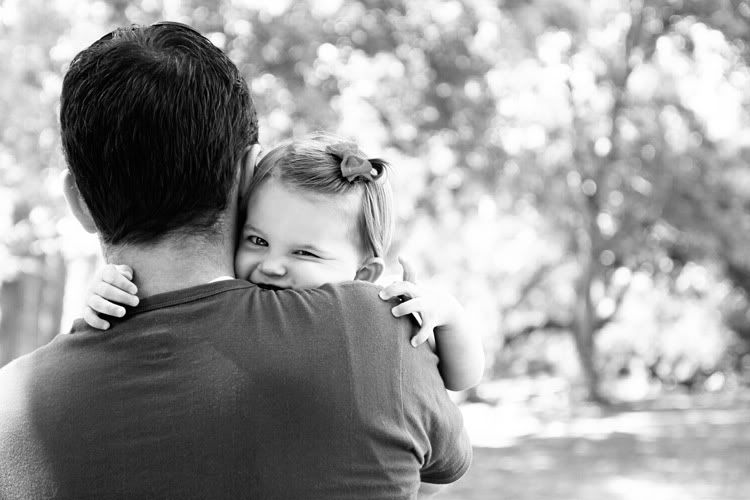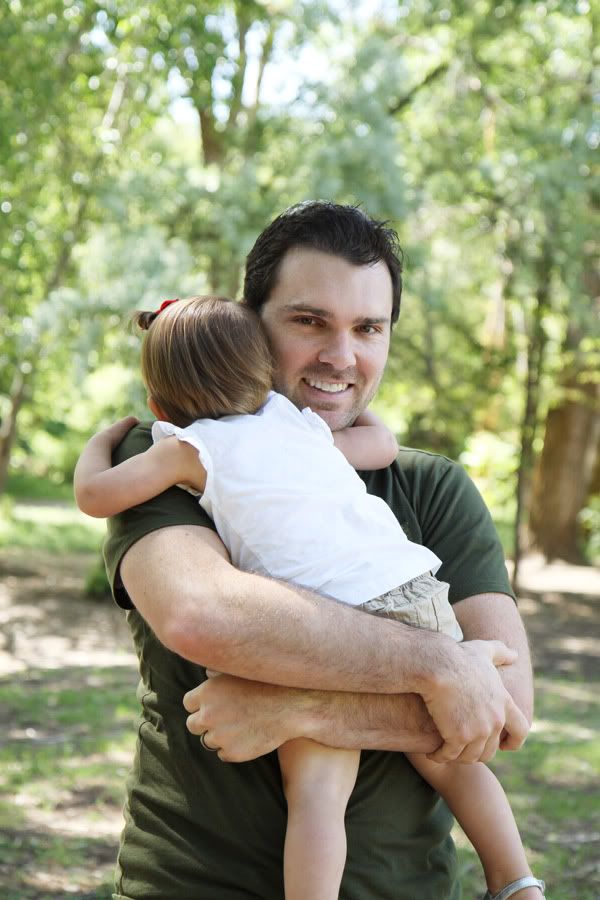 Tonight we went on a date night and saw Men in Black 3 (which was pretty good... and I might have bawled at the end...) and then ate at Sonora Grill (=heartburn). We snapped these tonight for my 23 weeker. (
here
I was last time at 23 weeks)