We loved being in California. It was such a great area and we met so many wonderful people. I loved being the laurel adviser and miss my girls! I loved being near my family, the Johansens and getting to know them so well. I loved everything. We definitely want to come back there after Africa to live for a while.
After tearfully saying goodbye to our friends and family in California...(our favorite Thomas families and these 2 cute bundles of joy whom we already miss SOOO much)...
Benny boy left to South Africa last Sunday afternoon and has been enjoying his time there working and getting settled. He's still experiencing the awful effects of suddenly being 9 hours ahead of usual with waking up at 4am every morning and wanting to CRASH around 3pm. He said the ward is nice, the weather is warm, and said that I'd love the place we're living. Yes! Good to hear. And this is the place!!!!
Whilst Ben was journeying across the world, I made my way to Utah in our car to leave it here while we're gone. What a drive. Yuck yuck yuck. Safe and sound though and was able to spend the whole week with my family hence the title of this post. It has seriously been such a fun week. The only thing that could have made it better was to have my other half here. This is the longest we have been apart and it's flippin' hard especially since we can't call each other whenever we want. I've had to suppress my loneliness and resort to mushy lengthy emails:)
I don't think I've been at home this long since high school! I went straight to college and then got married! So it was great to be able to spend such quality time with everyone. We did so much this week! (Pictures below leave out many ping pong rallys, Settlers, Rook, ROCKBAND!! Wow am I addicted. And good:) James and Brooke's basketball games, movie night with Haylie (Benjamin Button....weird movie), seeing Lisa & Kraig and Tom & Janet, walks with my mom, sleepovers, all-night talks with Raquel, and lots of errands getting things ready for the move).
The view from our family room. I wonder if Africa gets better than this?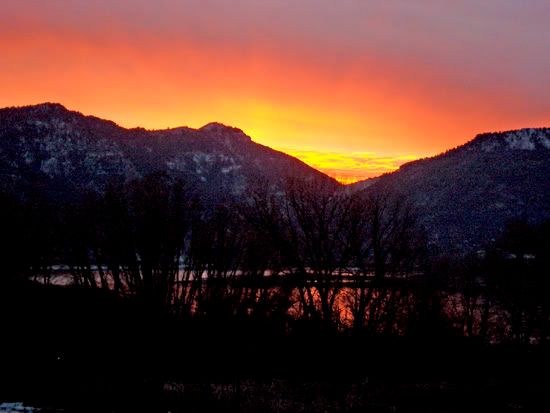 Seeing the movie Marley and Me: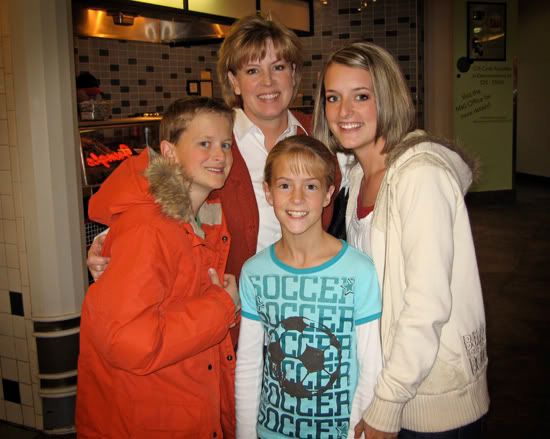 Cross-country skiing out on the lake behind our house. It was so fun! Wow was I sore the next day. It was awesome because you could hear the ice cracking and making gurgling sounds as we went...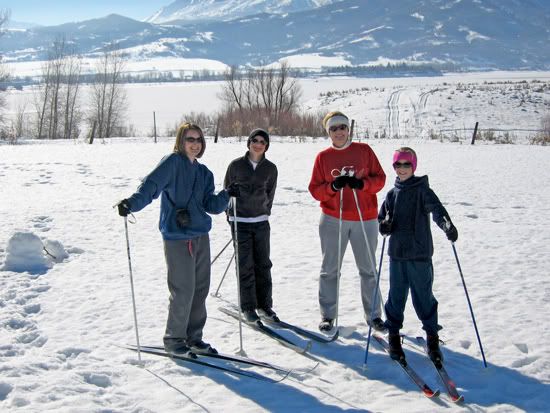 Relaxing...sorry about the view. It seemed funny at the time.

We went to Lava hot springs for the weekend, played games, watched movies, ate pizza and talked about all our funniest memories growing up, and soaked in the minerals at the hot pots.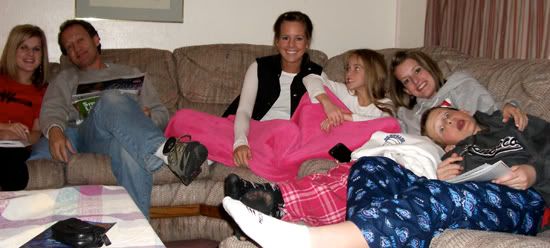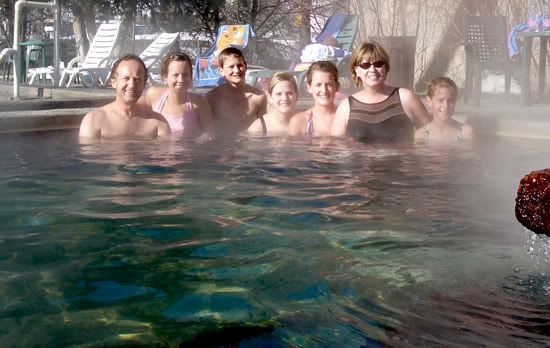 Love them so much. Thanks for the best week ever.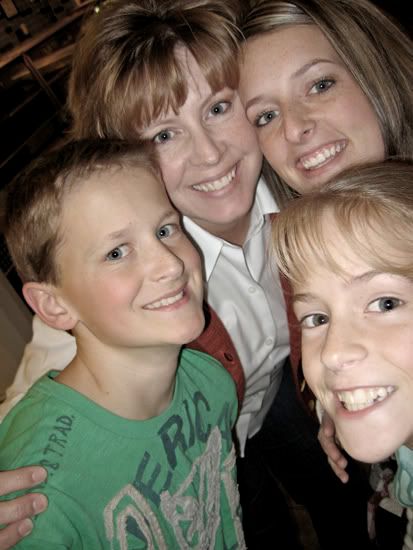 Well folks, I leave tomorrow morning to fly to South Africa! Finally! Can't wait to see the boy. Although I am not looking forward to 30 hours of travel time.........THE ADVENTURE BEGINS!