What life is like now that we're home: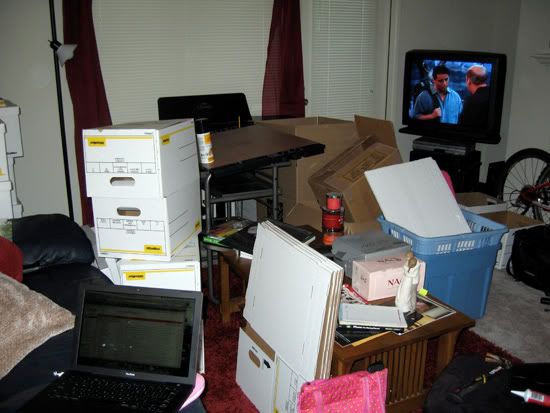 ....a little stressful:) We've got to move our stuff out this Saturday and Ben flys to Africa on Sunday night! Ticket is bought. I'll be following shortly after driving our car back to Utah.
I'll tell ya what, it is HARD packing for a move across the world. I keep thinking it's just a year-long vacation; not knowing what to take, what not to take, and fitting it into 2 suitcases each. Yikes.
Wish us luck!