This Easter weekend, with 2 days off of work for Ben, we were able to go to Nelspruit. Which we learned is not pronounced 'Nels-prew-it' like you would think, but 'Nel-spray-t'....like you
wouldn't
think.
So here's map so you can see where things are relative to us. Johannesburg:
RED
, Nelspruit:
PINK
, Kruger Nation Park:
GREEN
, Pilanesberg (where we went a while ago):
BLUE
, Sun City:
ORANGE
, Durban (where we are going in the future):
BROWN
, Cape Town:
PURPLE
, Maputo Mozambique (where we are going this weekend):
GREY
.
So it was about a 4 hour drive to Nelspruit. We left Friday and spent the night at a fun Backpackers place. We went to the local Botanical Gardens to explore, which are the 2nd most beautiful (Cape Town being 1st of course). We also saw our first movie in South Africa, pretty cheap, only $3 bucks each. We saw Monsters Vs. Aliens because it was the only thing playing. We liked it, it was fun. Not our absolute favorite. The "Insect-a-Saurus" was a little much...
Saturday morning we got up at 4:30am to get to Krugers National Park when the gates opened at 6:30am. We got there at 6:10 and there was already a line about a mile long. We were parked in that line for an hour and a half! Wow it was long. They were only letting 10 cars in a time. And, to our surprise, only 500 people in per day per gate (probably 5 gates or so). It being Easter weekend, we were LUCKY to get in. When we got through there were only 60 more slots. 20 minutes later would have killed us.
We had a GREAT time. It's SO BIG!! You definitely need to spend a few days there. We drove around for 12 hours! Unbelievable. Good thing we have a Honda for the gas mileage.
Ok so some people might be offended by this picture. But I couldn't resist. It is just fascinating!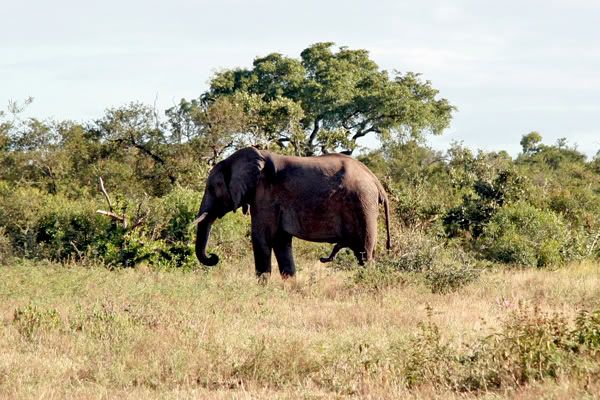 That's not a leg you're looking at. Yep. We learned a little about this...object too. It is used as a fly-swatter. That's what it's doing right there. We almost videoed it but thought that was a little more than G-rated. The wonders of God's creatures.... :)

We saw lots of baboons. This was a cutie on for a ride:
And LOTS AND LOTS of elephants. Probably hundreds. It's great because Ben and I have learned to "BE PATIENT" while doing game drives. When most people see the elephants in the distance, they slow down, point, take a picture and move on. But we have learned to pull over and watch. It's amazing. We always have the best encounters because of patience. They almost always meander over to us and put on a show right in front of us.

We also get to see the babies really close.
Ok so I got charged by this guy. Well, gal. We were in reverse and I was sitting on the window seat, out of the car with my feet in the car (can you picture it?), and Ben was reversing for some good shots of the baby. This was an amazing shot
while
she was charging me.
And this is the video:
Obviously, I got the best view being out of the window when it happened. Ben freaked out and had to put the car in drive to get out fast. She swung her head from side to side, giving me the warning, and then belted forward at us. Once we hurried forward a few meters, she stopped and went back to business. Great experiences like these are missed by all the other
too
anxious tourists.
We saw lots of elephant crossings:
One of my favorite sightings. Pretty rare and not expected:

Some more elephants:
We had the best giraffe sightings we've had too. Awesome. We saw SO many.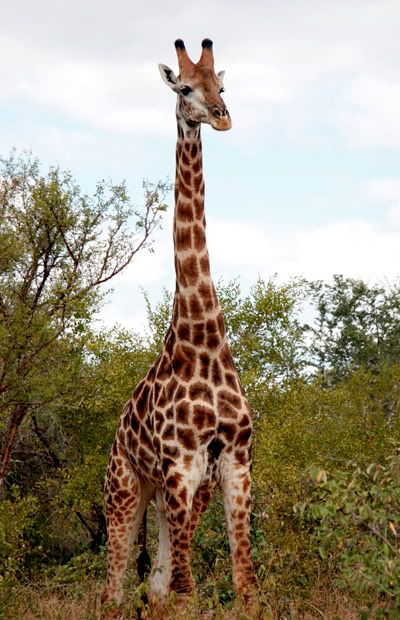 (VIDEOS CURRENTLY LOADING...Man it takes forever)

We also saw lots of water buffalo. Someone said they saw a pack of 8 lions by these guys. We searched forever but couldn't find the lions. They usually hang out by the buffalo.

No lions, leopards, cheetahs, or even Zebra! We couldn't believe we didn't see a single zebra. The park said there's over 20,000 of them. You'd think we'd see one. It wasn't quantity on this trip, it was
quality
. Next time, next time. My main goal for Tanzania in 2 weeks is to see a LEOPARD. I WILL I WILL!
Sunday, we went up through Blyde River Canyon. We thought we were going to be able to do a bunch of hiking, but the main hiking trails were closed for construction. During the busiest weekend of all. Strange. So we went to all the Viewpoints and hiked as much as we could around them. Lots of waterfalls, lots of beautiful views.
This is called God's Window:

This was called the Three Rondovals: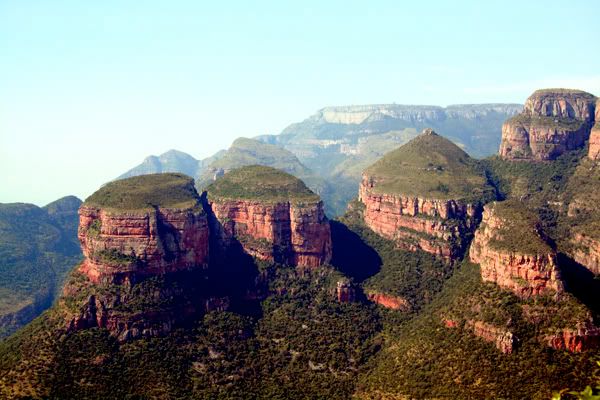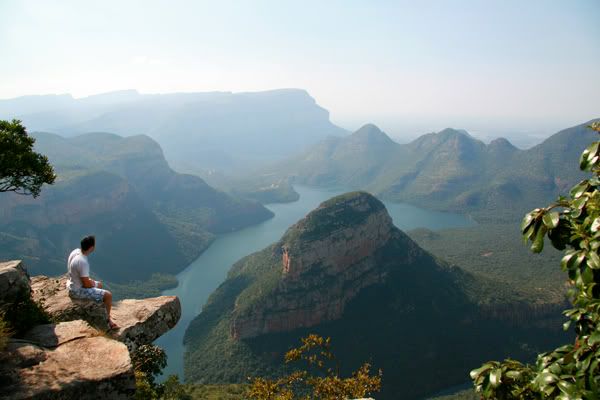 This was called....something else.
These people for some reason loved us. Well, I know why, because Ben is secretly black inside. They wanted to get all these different pictures: a guy wanted to be with me and the pizza box. Then with Ben and the pizza box. That lady that's looking at him is in love with him.

This was called Mac Mac Falls, FREEZING. So I didn't get in. But Ben did!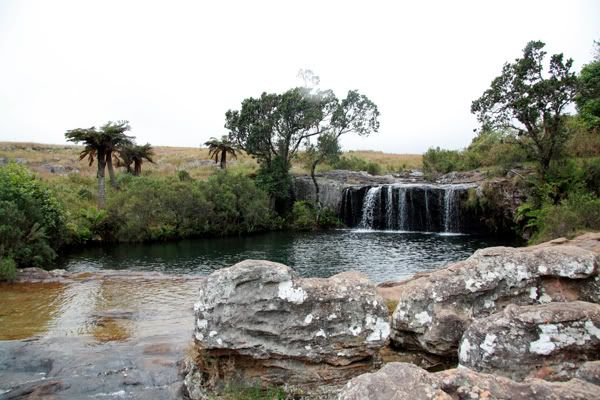 We met our little friend chameleon. We wanted to take him home! Ben carried him around all day. He put him in his hair and he would just climb around and hang on. It was cool, he became the color of Ben's hair when he was there for a while. We even took him for a ride in the car and he climbed up and stayed in the stick.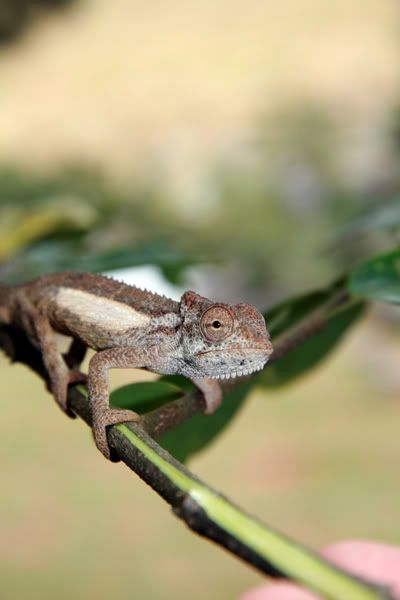 We miss him.

We stayed at some fun places and it truly was spectacular views. It is so beautiful up there. And cool to see mountains in South Africa. Makes me miss Utah.

This weekend, we're off to Maputo, Mozambique! We're staying with the Mission President and just seeing the Maputo he served in. Can't wait!