How do I get so lucky?!

Every wedding I do is fabulous, but this one was just so unique I'm going to post about it. The long-awaited wedding in the bush finally came! An awesome couple from Australia picked me to be their photographer for their wedding at Madikwe Game Reserve, a high-end reserve about 4 hours north of Johannesburg. We've always wanted to go there, but you have to stay the night to go on a safari, which would cost $400+
per person
a night.... so it was unfortunately off our list. Who knew we'd get to stay there and get
paid
to be there? :)
It was quite the honor to be chosen because the groom is an awesome photographer in Australia! He offered to let me use his Canon 5D Mark II, which is my dream camera, and of course I couldn't turn it down. They were also so nice to let Ben come along as the "2nd photographer" using my equipment.
The first thing we saw as we were driving in was this, which I was so excited about because we haven't seen this yet in the wild, but knew it was awesome: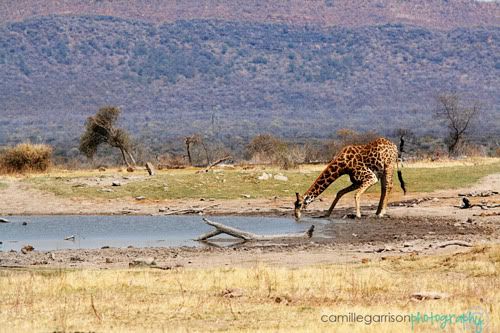 We got up there around 1pm for lunch and to capture everyone getting ready. Then the ceremony started at 4pm. The whole lodge (with 12 luxury tents) was reserved for the week for this wedding. It was a quaint, intimate ceremony with just family.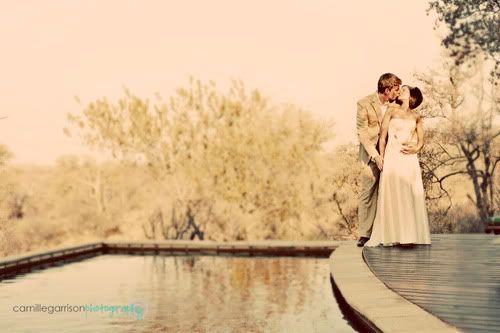 After the ceremony, everyone got in the safari vehicles to do a game drive and have drinks out in the bush. It was so amazing. The weather, the scenery, the animals, the sunset....perfect. There were rhinos and elephants just a couple hundred meters away from us!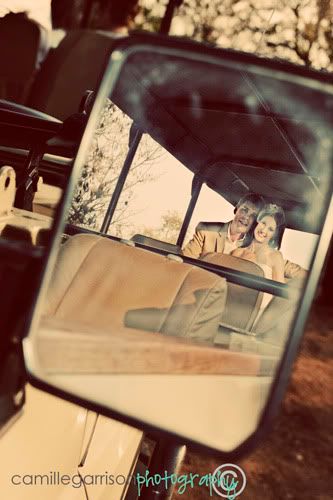 They were such a great couple.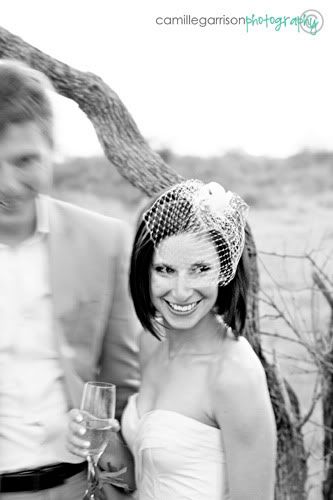 After drinks, everyone headed back (under the RED full moon, I've never seen it so red) to the lodge for dinner. It was incredible. One of our favorite meals of all time. We had Kudu, and it was so tender and juicy, we didn't even need a knife. My mouth is watering just thinking about it again. After dinner, we danced the night away.
They were kind enough to let us stay the night and get up EARLY (5am) for a morning game drive. It was FREEZING, but we saw 9 lions and followed them off-roading into the bush, giraffe, an injured hyena, and our favorite--a 4 DAY old baby elephant!!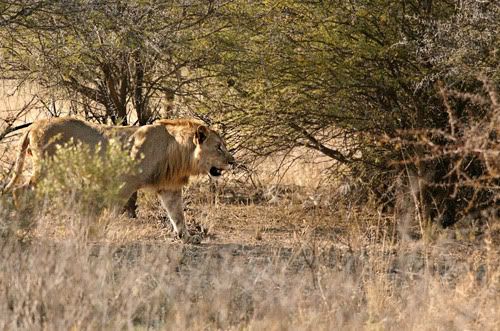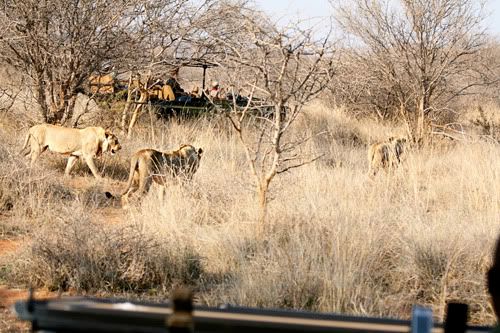 Look how cute!!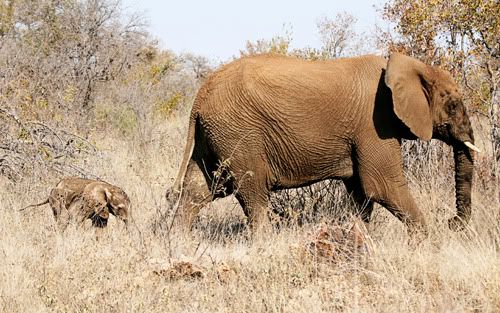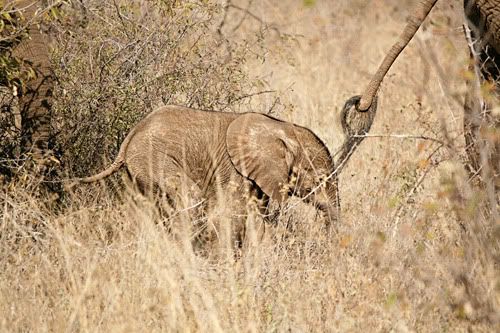 Click
here
to see some more pics of the wedding.
It was just spectacular, and so fun that Ben was able to come with me. What a weekend! A deluxe safari along with a once-in-a-lifetime safari wedding in Africa!