We're having a GIRL!!!


To those who need help with the picture above: the 2 bright white lines are the femurs, her legs, and in between is a bit of a blurry ball, which is the umbilical cord. But down in the crevice is a bunch of blackness, which shows where...there's nothing there!
Isn't she so cute?!?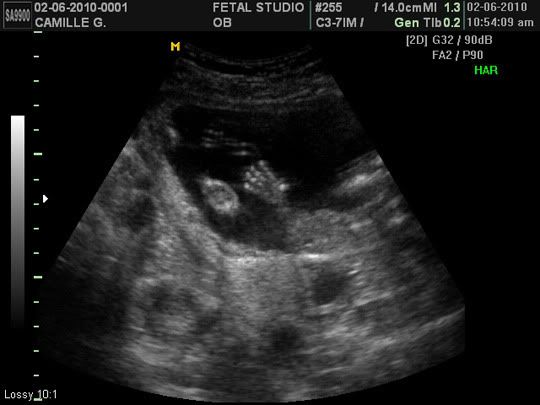 She's going to be a gymnist!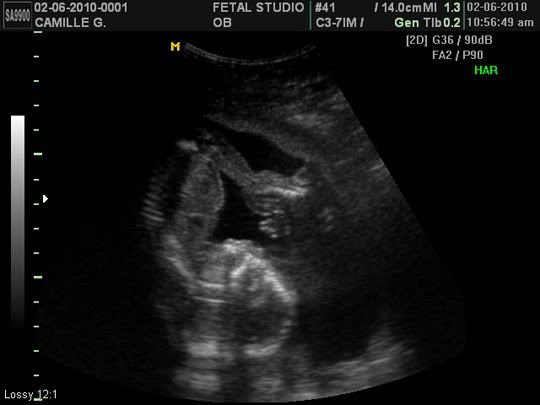 We went down with all of our family this morning to find out the gender and only had one person in the whole family (my mom) who voted it'd be a girl! Ben and I, along with the family, were
convinced
it was a boy so we were TOTALLY shocked when there was nothing there!! We're still in shock, but we're SO EXCITED!!!