Tuesday night, Ben and I went to Michael Bublé's concert in Oakland--it was AWESOME! Michael is one of my favorite singers, up there along with Josh Groban (who's concert is still #1 to me, Michael was close...but comes in at 2nd). Naturally 7 was the opening act and they were pretty dang cool (all instruments done vocally), especially the guy that could sound like an electric guitar and hit notes high enough to shatter glass.
Us before the show. And our picture was shown twice on the big screen before the concert! (Yes, and it's a nice belly shot):

Hot: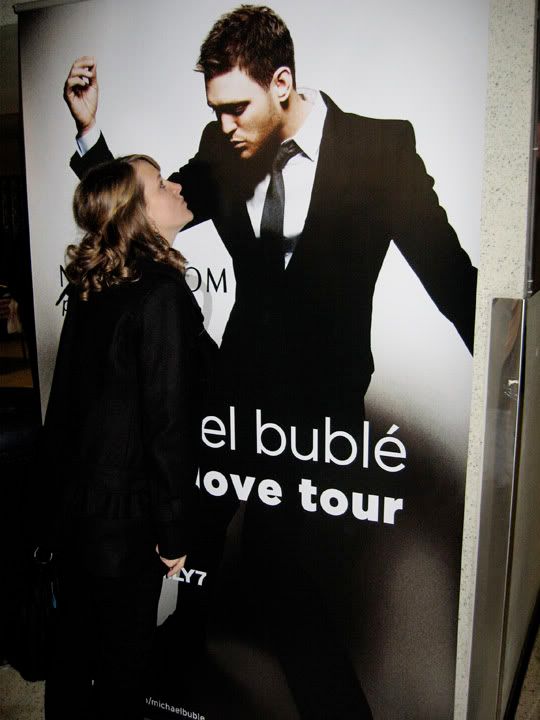 Our pretty great seats:

Here's Michael's opening song:

Singing out in the crowd: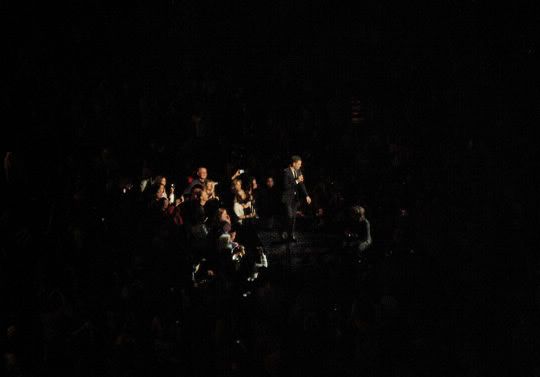 And his last song:

It was really fun, I loved it, Ben enjoyed it. Especially his rendition of Michael Jackson's Billy Jean. What a talented and funny guy.
Stay tuned for some of the funnest photo shoots ever... this week in Utah I have about 15 photo shoots in 5 days. If I make it out alive, then you'll have to check them out.