This year, we were a little less traditional, and spent Thanksgiving in Vegas! Party!! :)

My sister Brooke (13) is a pro-soccer player and had a big tournament down there so we decided to meet my family and spend Thanksgiving and a few days together. Ben and I also had a coupon for a free day in Disneyland which expires Dec 15th so we went a day early and went to D-land! It was so fun. Well, okay, it was very fun but very different too. I rode a total of 2 rides: Indiana Jones and the Jungle Cruise. It was SOOO crowded so the lines were ginormous, and it was just hectic with a stroller and switching off. So we mostly just walked around, watched the parade and met up with some of Ben's friends.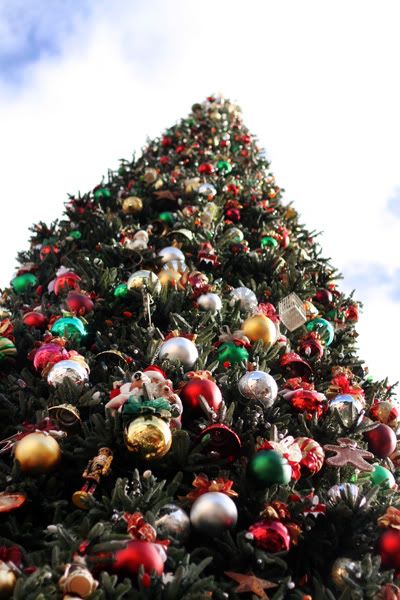 The Christmas decorations were so cool!
The Thanksgiving Parade: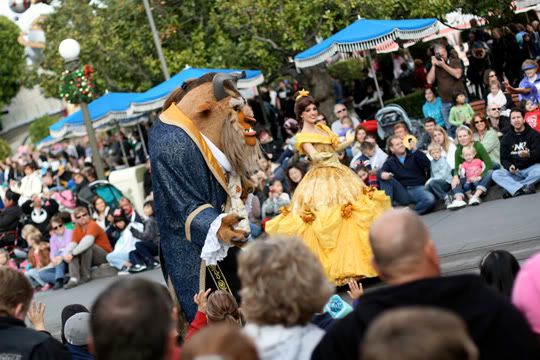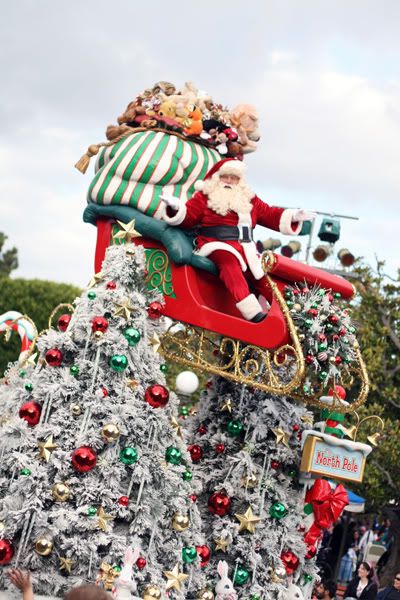 Veerrry blurry but oh well: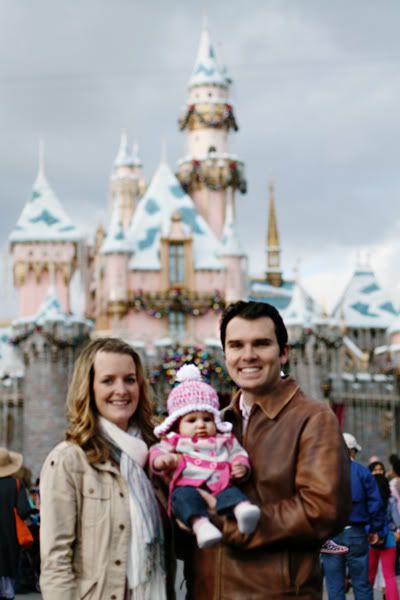 Chris (from Ben's mission) and Steve (from BYU and our Asia trip) live and work in LA so they met up with us for a few hours: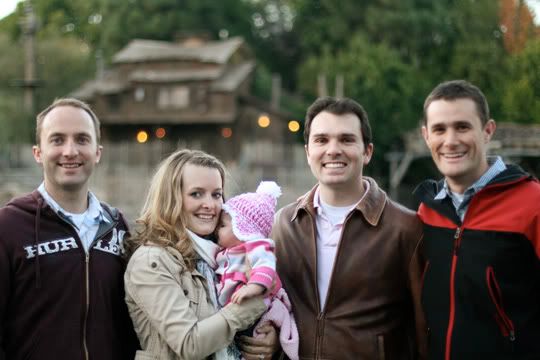 She didn't know what was going on, but she loved it all the same:

Thursday afternoon we met up in Vegas and when my family got out of the car, they all ran to Claire. We're just not important anymore. Oh well again.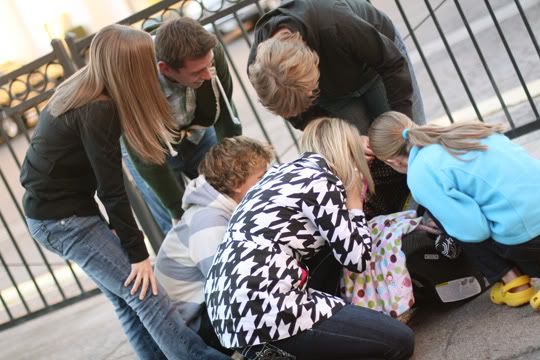 I must admit it was stinking cute and Claire loved the attention.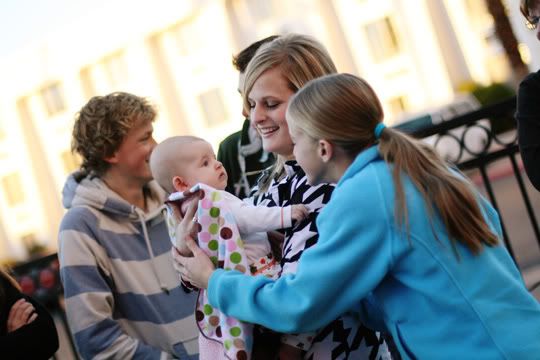 Everywhere was PACKED for Thanksgiving dinner so we went to Cheesecake Factory! Very fun!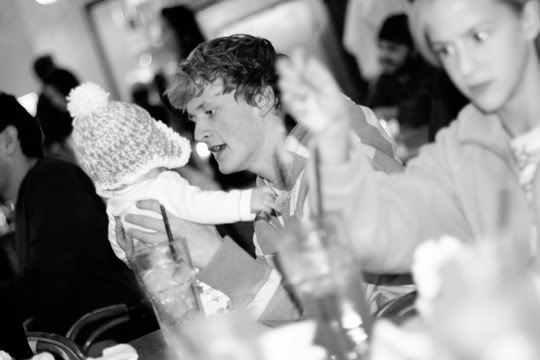 Anna and her BF Brian: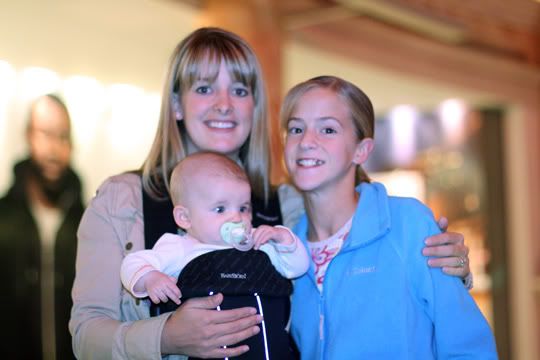 Watching Brooke's soccer games were FREEZING, but she did great at got 4th overall.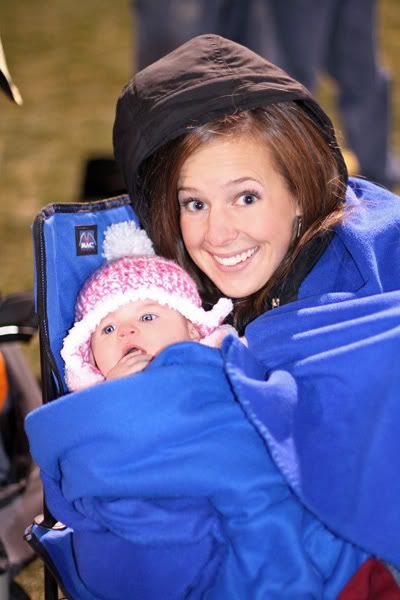 Crocheting in our chill time. I'm pretty much an old lady:)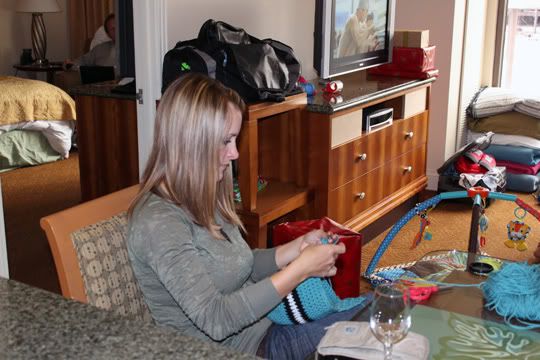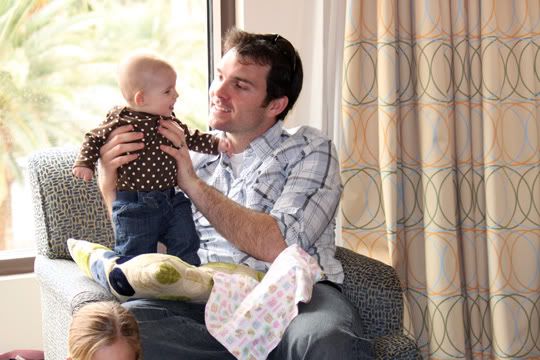 Family pics in our pj's: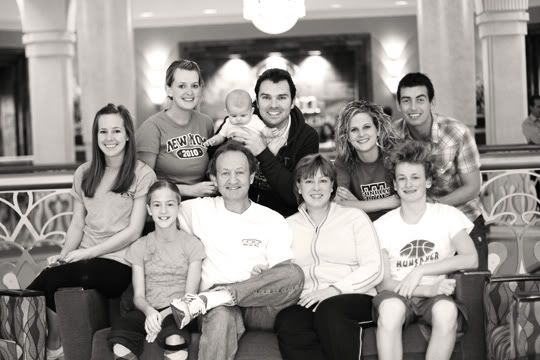 We had fun hanging out in the pools, chillin in the hotel, walking the strip, eating, watching Brooke's games, and just being together! We also went to the movie
Tangled
, which was the
cutest
Disney movie we've seen in a long time, and Claire sat through the whole thing and watched it all! It was sad to leave (and a long drive home) but we loved it. Hope you all had a great T-Day!