This girl is a maniac. We love how fast she's growing and learning but come on! I feel like we've been robbed a couple of months and didn't get much of a transition into the whole 'just-you-wait-they-get-into-everything' age. Triple threat = crawling + standing +... pooping. In the tub. Last night. It was awesome.

A couple of fun random clips lately. Watch her stand!

Now that she's standing herself up, she'll do it on everything, sturdy or not. It's made packing very difficult.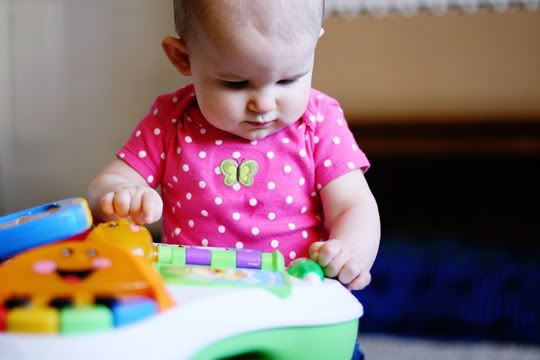 Oh and did I mention she's sick... AGAIN. She just got better 3 weeks ago. Frustrating. She had a fever last night, luckily went away this morning. But here we are all clogged and miserable again.
Between editing photos, being sick, packing, and constantly watching this monkey... we're pretty busy over here. Down to 12 days left before we move! We're getting so antsy and anxious.... but sad at the same time. I wish we could just take all our friends with us!
This post will be a little random. Here's a pic of us at The Olive Garden on Ben's birthday. Thanks for watching Claire, Brooke!
Also, was wondering what to do for Ben for V-day and found this cute idea from my good friend
Brooke
.
Okay and I LOVE Craigslist. It rocks and I've found the best stuff lately. The activity table you've seen her on standing at is originally $45 but we got it for $15! And this beautiful piano for Claire!
We've been in the city a couple times for some photo shoots and took advantage of the last times we'll be in the city. Man, we'll miss San Francisco.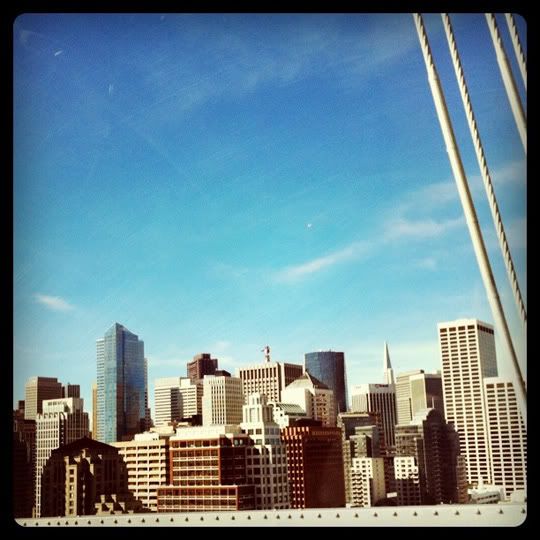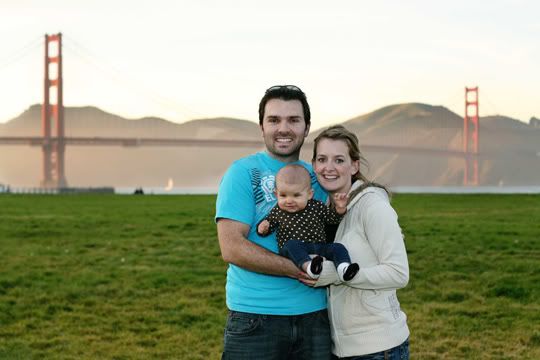 Loves her pickles.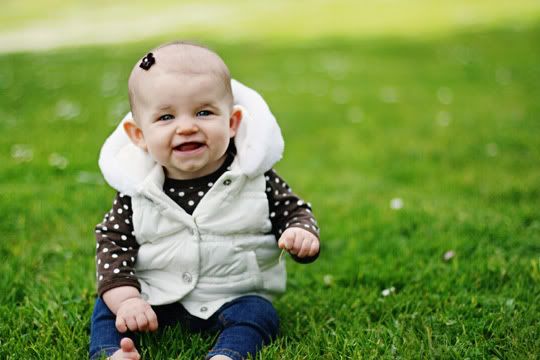 Alright. Lots to do. Peace out!