Hawaii = Heaven! I had never been before and everything I had imagined or hoped was lived up to. We have had this planned for a year now with Ben's mom and Jon & Jaclyn. It could not get here fast enough!
Anyway, lots of packing and bags with a child for 2 weeks:
The 1.5 hour to Cali was fine, then the 5.5 to Hawaii was .... well, we got on the plane, ready to go and then there were "minor mechanically issues" that needed to be fixed on the plane, only supposed to take 20 minutes... that turned into almost 2 hours! Just sitting in the plane! NO A/C so it got SO HOT and they wouldn't let us off. Claire luckily fell asleep but we were so bummed that the 2 hours she slept couldn't have been 2 hours closer to Hawaii. Even with that minor setback, she did awesome for the next 5.5 hours. We were prepared with iPad games and Word World episodes (thanks Paige) and DVD's and coloring and toys and treats. She made lots of friends and would go play with a certain family, sit in the middle of the isle and talk and talk to them.
Made it to Oahu! We pretty much crashed that night and got up early (4am) to start our day the next day. We walked the beaches and checked out our place!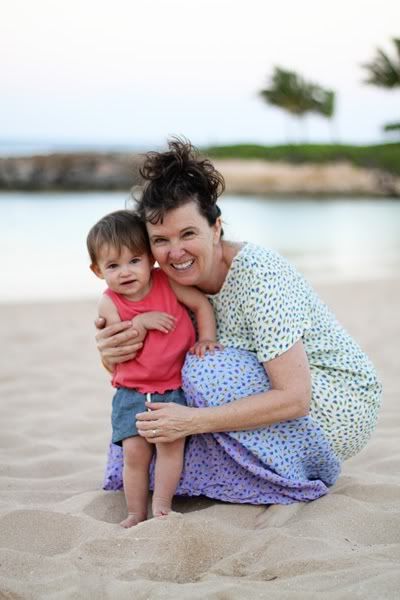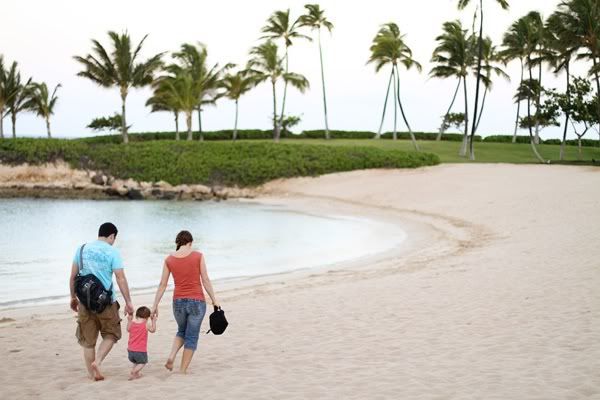 Later that day: Claire learned to hold the ears of anyone she rides on :) So funny.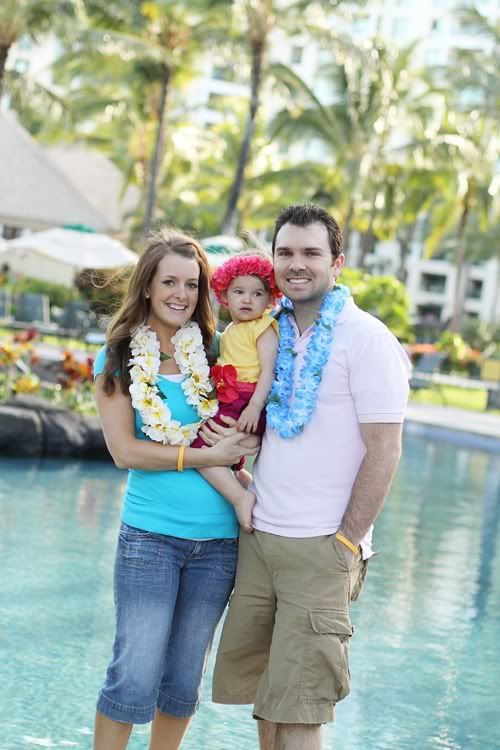 Tuesday, Ben and I took off for a day to ourselves to visit the North shore (thanks to Lisa for being so great and babysitting a lot with Claire!) We went to the Dole Plantation and got a Dole Whip:

Went driving on the coast, went cliff jumping, had lunch at Killer Tacos (yum), and then did a Sunset Boat cruise to whale watch:



We saw LOTS and lots of humpback whales:

LOVED it.
Lots of hanging out at the pools. Claire was in heaven and could have swam ALL day long. She is a fish!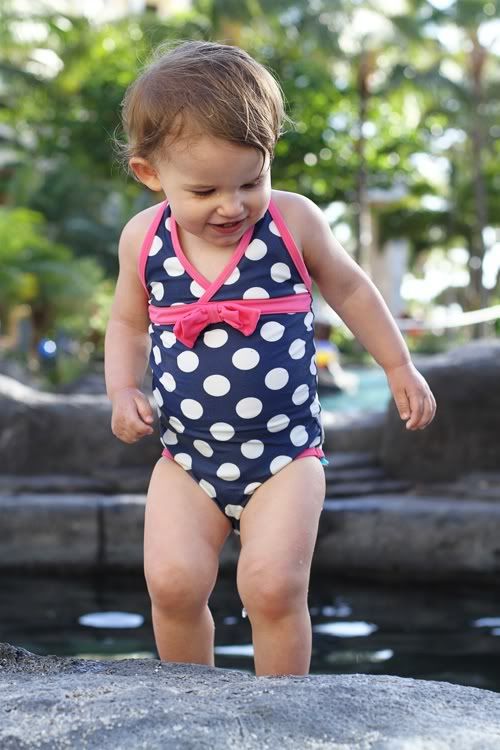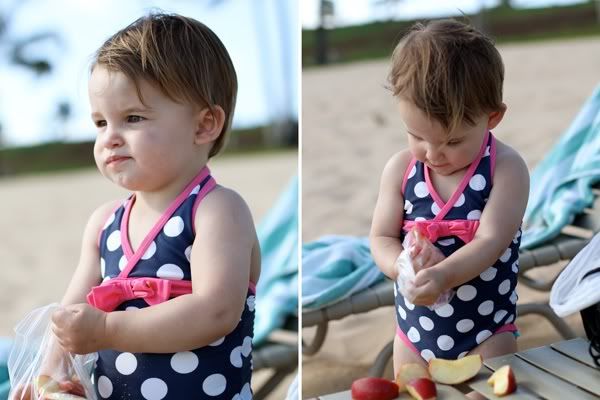 The day Jon and Jaclyn were flying in, Ben and I left a little early to see the East side of the island.

The Pali lookout: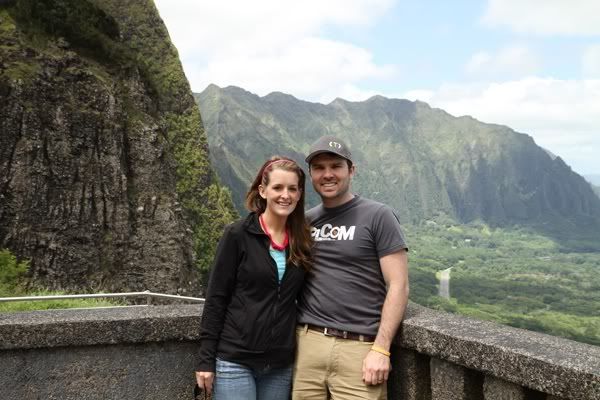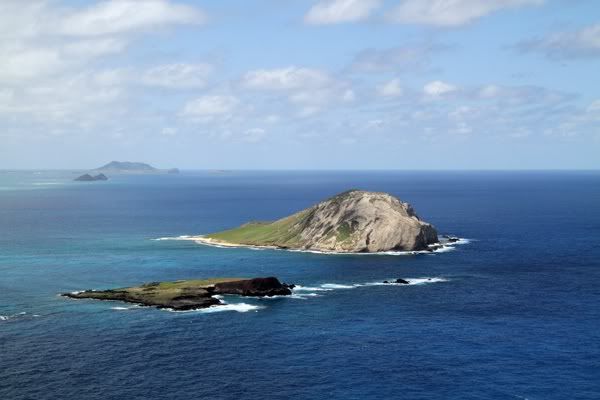 When we got J & J, we went to a little burger joint called The Shack. It was AMAAAZING. Never had a better bacon ranch chicken sandwich. Mouth watering...
There was also a Big Buck Hunter game (which is Jon and Ben's FAVE):

We went to Waikiki Beach to walk around and get Shave Ice.

See? Good thing I announced it because that little belly is starting to pop!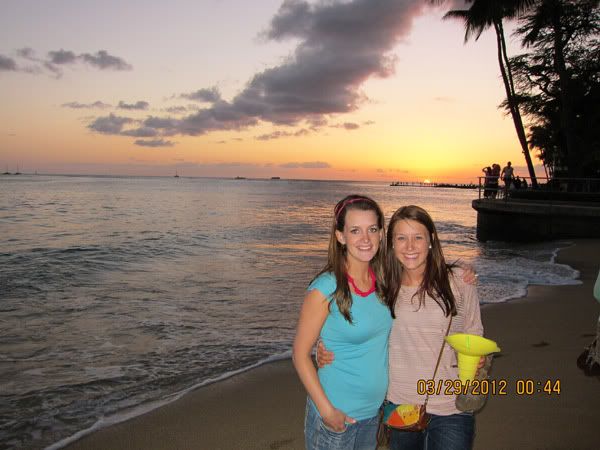 Jac had a birthday! Happy birthday to my sweet sister-in-law!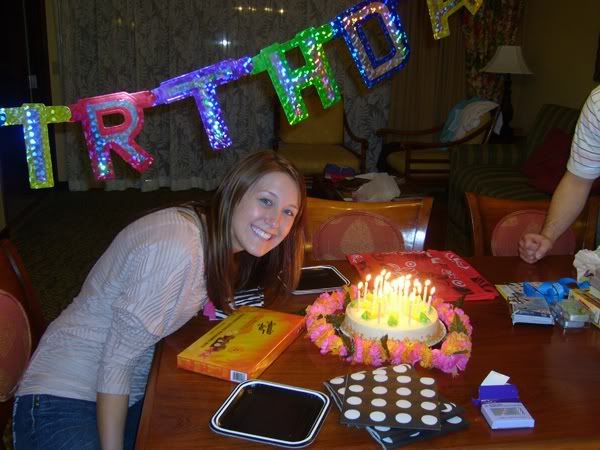 We also celebrated Easter a little early with an Easter Egg Hunt (thanks Lisa!)

The next morning, we went to Pearl Harbor:

Later that day, we drove to the beautiful temple:

and ended the day at the Polynesian Center. SO COOL! The food was only okay but the show was incredible!!
After a wonderful week in Oahu, we flew to Kauai: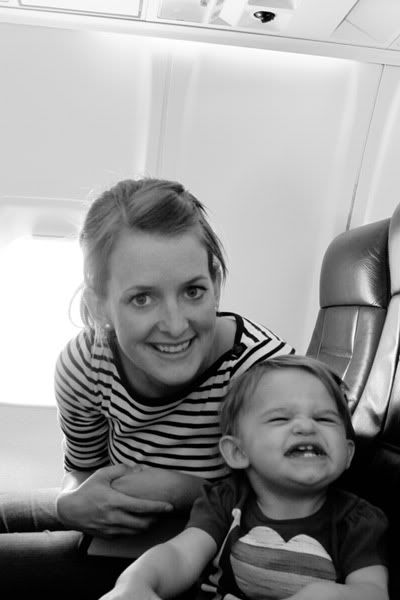 J&J went skydiving the next morning (we didn't because we'd already been in South Africa), so Ben and I hung on the beach while they went up:

Jon: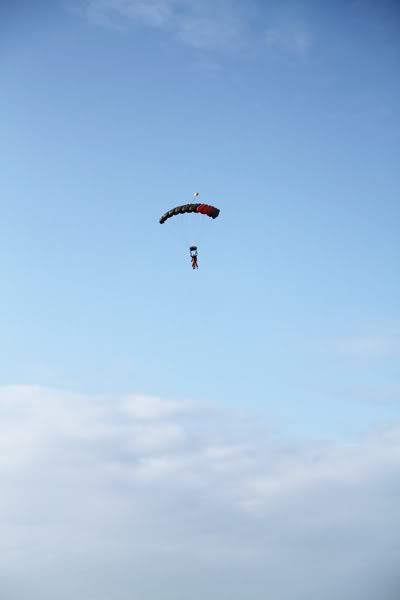 Next was pretty much the coolest thing I've ever done. A helicopter ride (no doors) around the whole island. We had the best pilot (who was from Utah actually):

The Nepali Coast: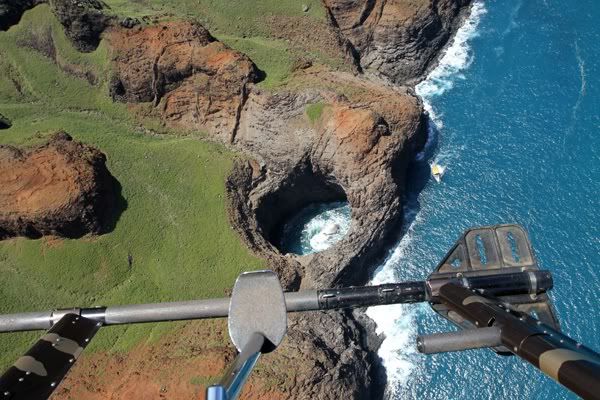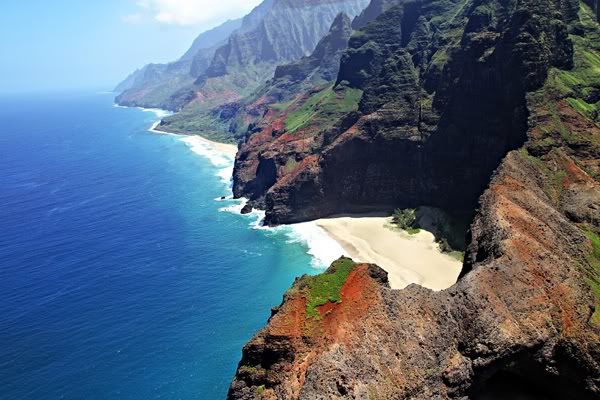 It was unbelievably beautiful. These pictures don't do justice.

(Video at the end with more heli ride)

Top of Waimea Canyon:

Back to swimming: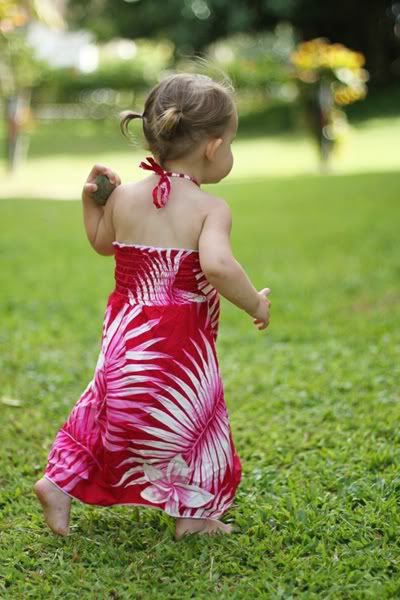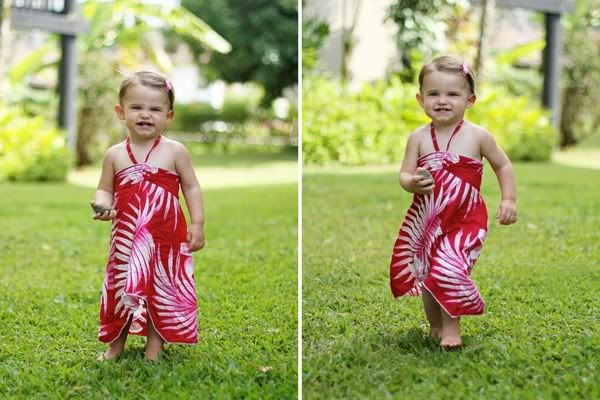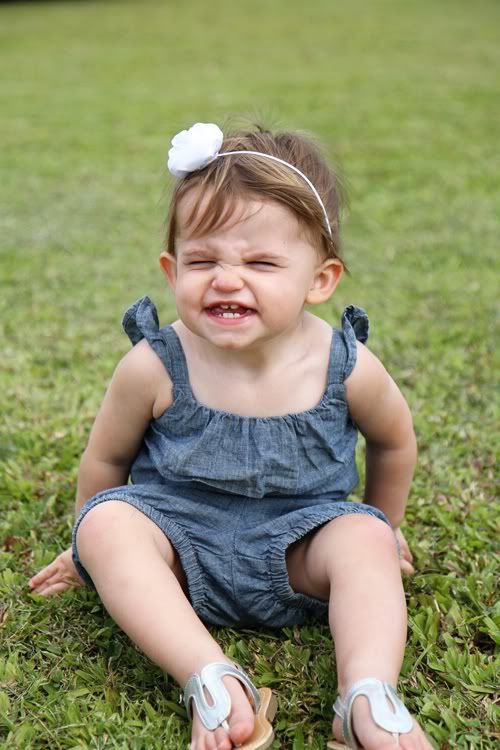 Didn't like the coconut milk much (I don't blame her):
Queen's bath: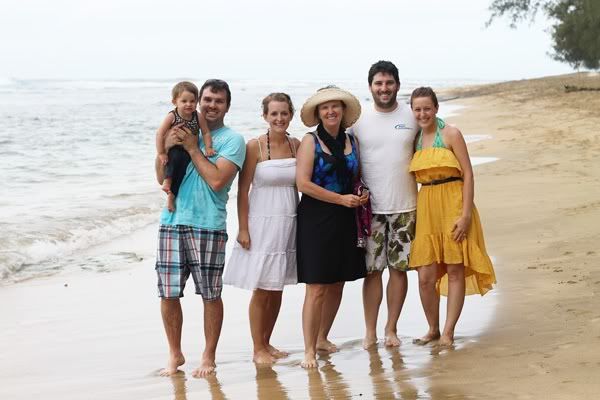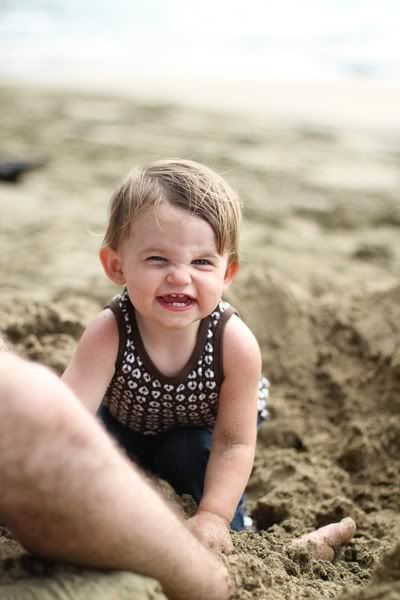 14 weeks:
Last day on the beach!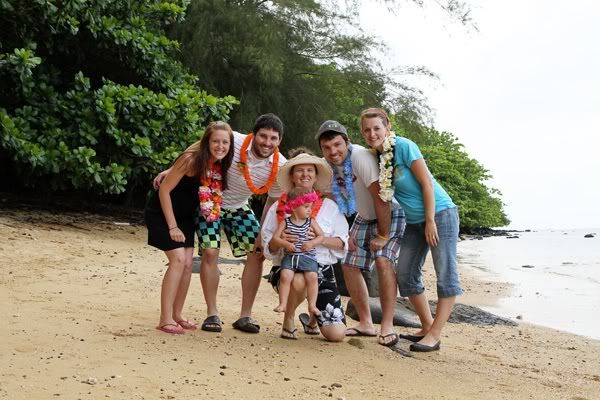 Jon bought a Jackfruit and was so excited for it to get ripe and open it.

It wasn't what we expected....
And we played lots of games and had lots of laughs. Especially with "Zip! Bong!" :
(you can't show your teeth and have to try to the others laugh and show theirs)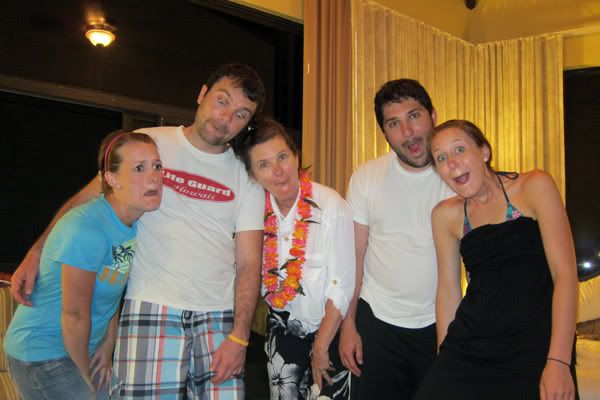 Here's a video of our time there:

We came back to this fridge:

And lots of sleeping. Claire is still off-schedule and won't go to bed until 10pm these days. It's been rough.

We had a great time and would live in Kauai in a heart beat. Luckily, I felt great 80% of the time (minus headaches and one ralph) and no sunburns! We were so good. Weather was amazing at 75 almost all the time and we only had rain one day! We were so lucky. Lots of walks, talks, games, laughs, relaxing, and water!