Claire has been busy these last couple of weeks growing, changing, smiling, and meeting lots of new friends. She met her cousin Tyler first. He was a preemie, born at 25 weeks only 1 lb 10 oz (older post
here
). Now he's 8 months an 12 lbs! He's a fighter and Claire obviously loves him.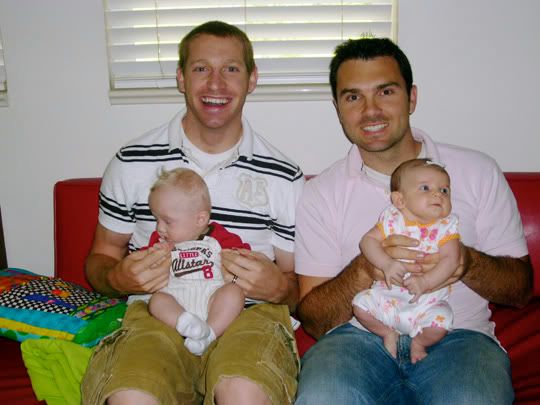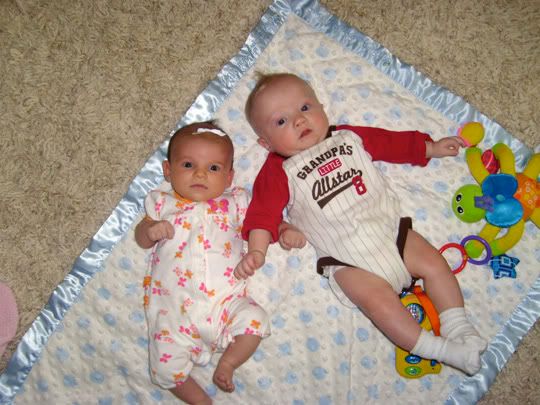 Random pic but we were all dressed in green one day and had to pose in front of Grammy Lisa's quilt:

She loves her Aunt Brooke.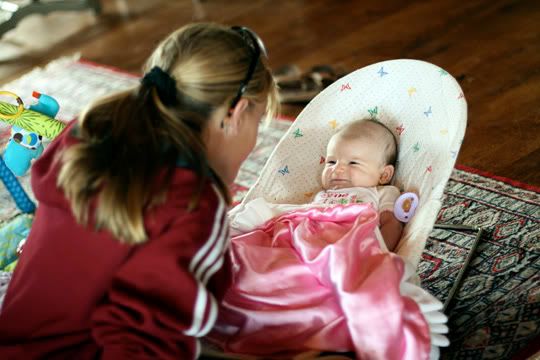 She also met my college bud Sarah's little girl who was born exactly one week before Claire: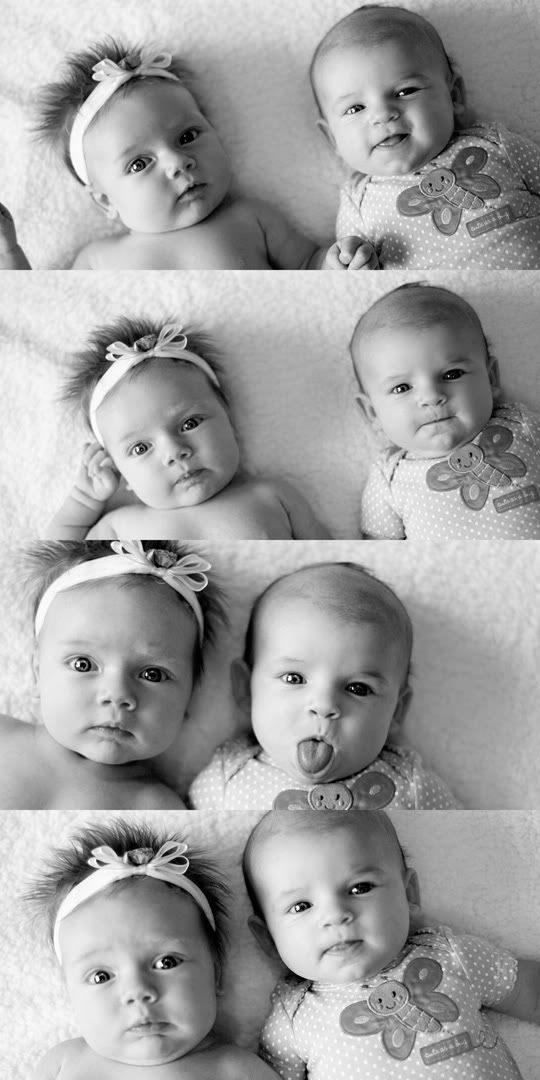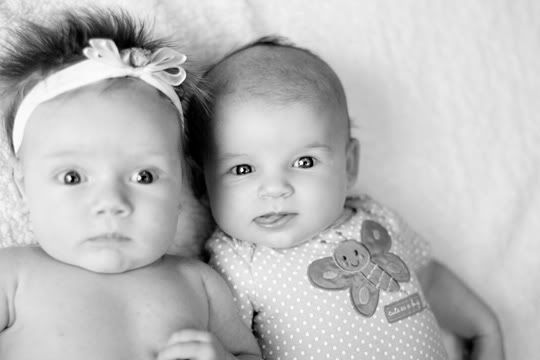 Ben and I were able to spend a week up at Park City over Labor Day and had a blast. It was so much fun! We had family and some friends come visit us up there and loved the little get-away.

Cousin Tyler again: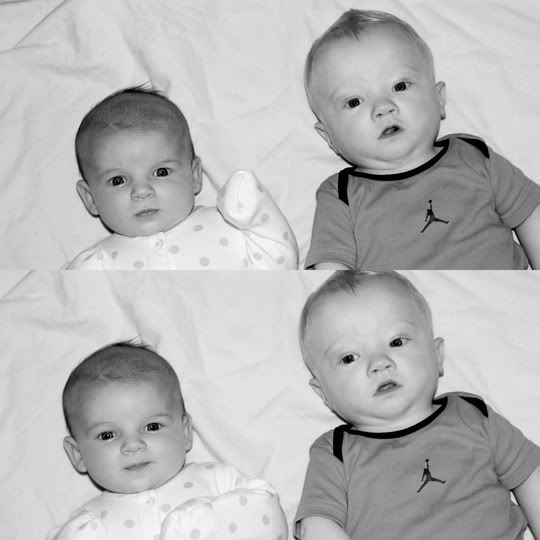 Buddy Karsyn (Brandon & Karley Radmall's girl--4 months old):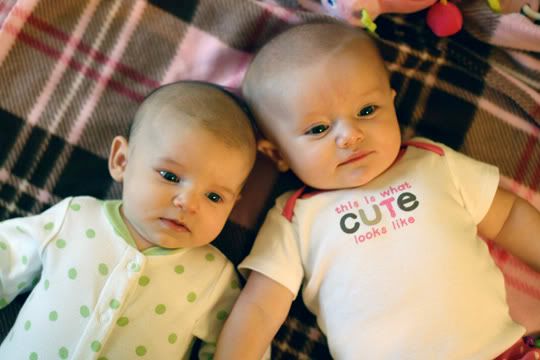 I could snuggle her all day.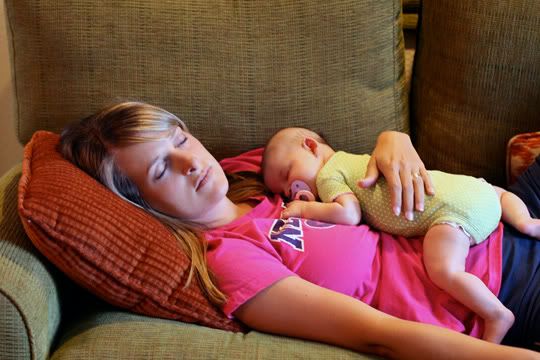 She is getting so big and strong! She's 7 weeks old and loves to stand and use her neck. She's smiling all the time and rarely cries (only when she's famished). She's loving exploring the sounds she can make and has started making bubbles and drooling. We love that her hair is falling/rubbing out and adore the v-shaped dimple on her hairline she gets: