Ever since I learned to crochet in Tahoe
(thanks Lisa!)
I've been on a kick. My cousin Tiffany and I get together a few times a week, and then everyday on our own, we're making beanies! It's so much fun and my new favorite are these with the earflaps: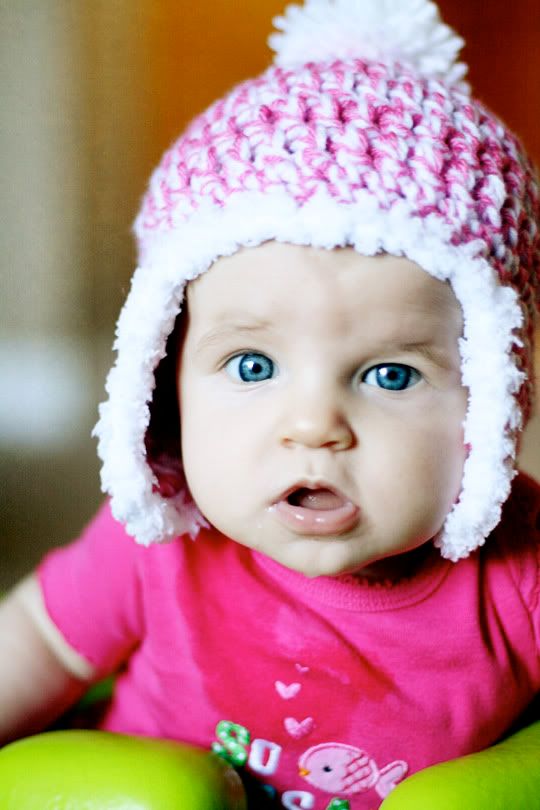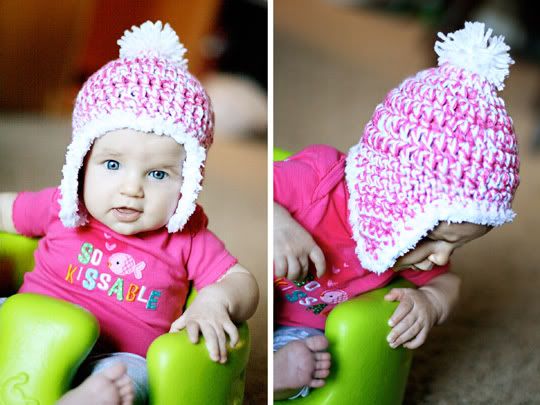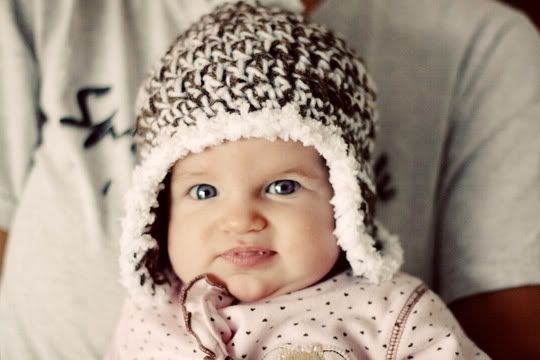 (Can't see the cute black one very well)
:

I've probably made 10-15 now. And lots of fun flowers to switch out.
SO excited to dress Claire up in them this winter! Aren't they cute??
Next on our list--baby booties!