With Jon and Jaclyn in town from D.C., we went to Arizona for a quick trip to see the Garrisons. While there, we celebrated Claire's birthday!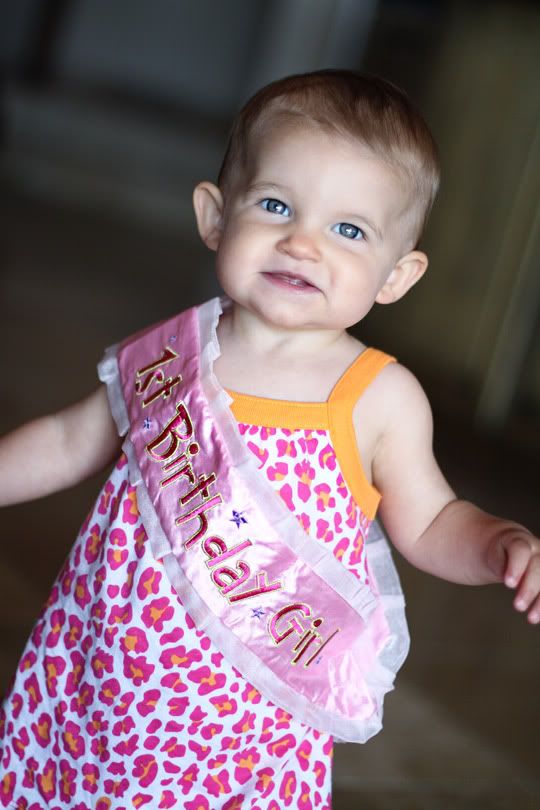 She got some cute things and loved all the attention!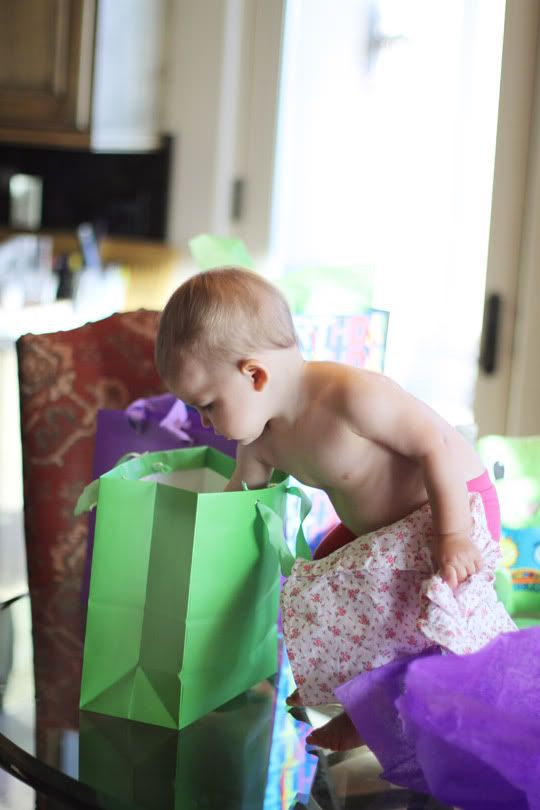 Yummy Costco cupcakes.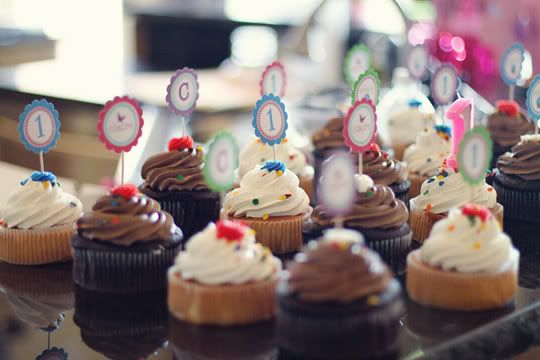 What she didn't love though was her cupcake. When I put the frosting in her mouth she gagged and wouldn't touch the rest.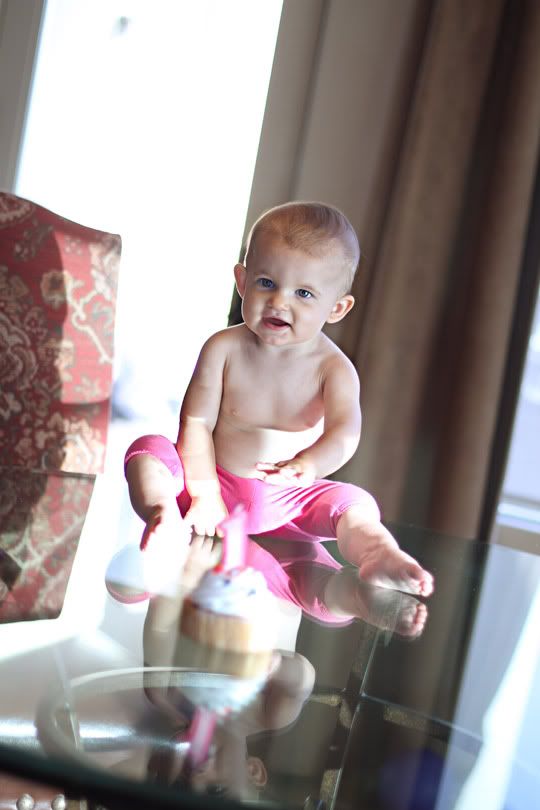 One night, we were all watching the 3 dogs play fetch in the swimming pool (they LOVE the water) and Jake (only 2 months old) got stopped mid-swim by the bigger dogs and lost his momentum. We all watched in slow motion as he could barely keep his head above water. People started emptying their pockets and just as he started sinking, Ben jumped in to the rescue.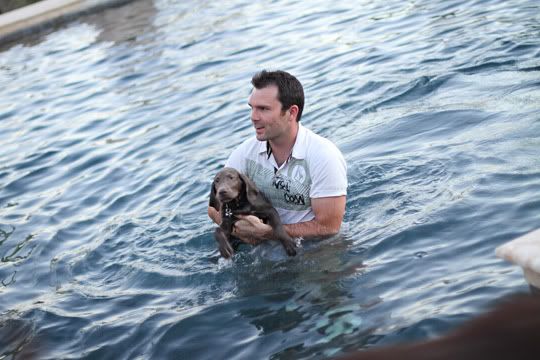 While the boys went golfing a couple of times, Jac and I went shopping and got matching shirts:)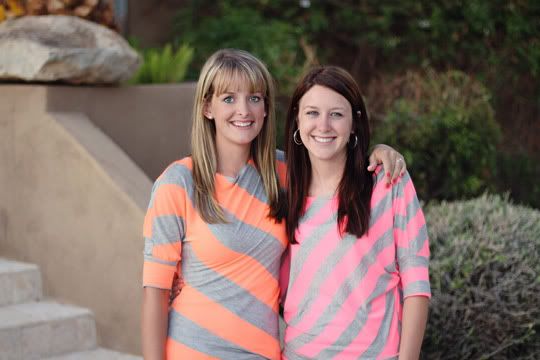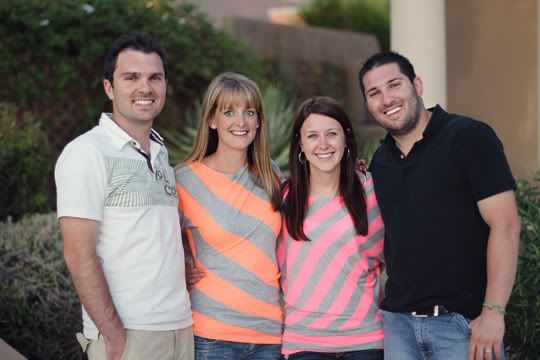 LOTS of swimming in the over 100 degree heat!!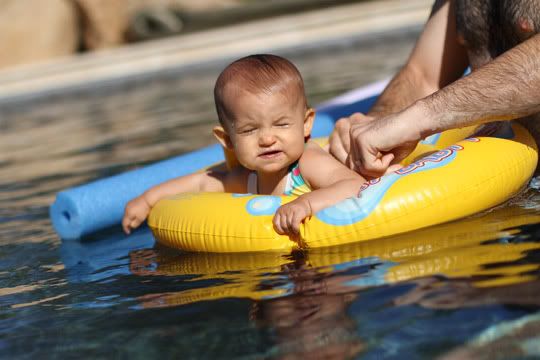 Claire LOVES Cosmo. He's such a good dog and lets her do whatever she wants to him. She wanted to follow him everywhere and always sat right there by him.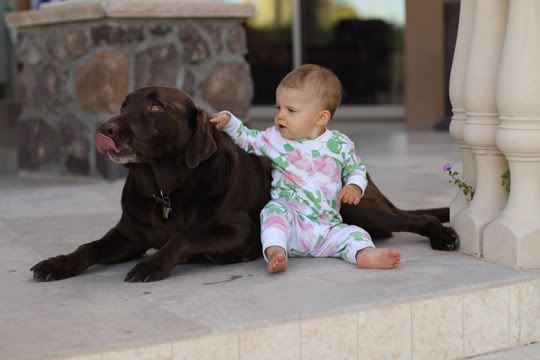 We got to see Ben's dad's new place down there and had a great trip!