We spent Thanksgiving at my Aunt & Uncle's place in Pleasanton, just 10 minutes from us. Their oldest Jared and his wife were in Oregon visiting her family, Nick is on a mission in Brazil, so it was just good old Nate at home with us (and Calvin, the cutest dog ever):
Christy (my aunt) went ALL OUT! It was AMAZING. It was like the "picture-perfect" Thanksgiving dinner with everything imaginable. I don't know if I've ever had such a fancy Thanksgiving feast. She worked SO hard, thank you Christy! It was wonderful, I'm still full!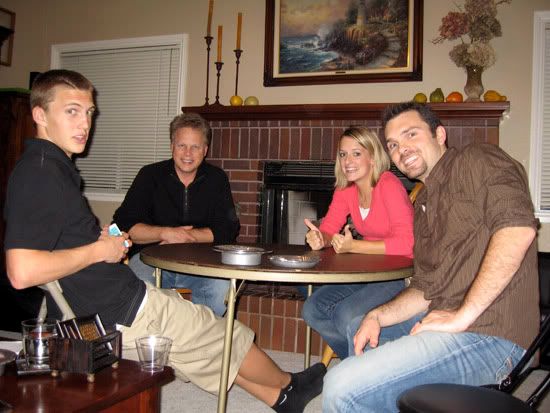 We also played lots of ping pong, and the Johansen favorite...ROOK! Nate and I were dominating and 60 points away from winning when Alan and Ben had the biggest come-back ever. We had a ball with them and are so grateful to have family close. They are the greatest family, we love you guys!
Tomorrow we see our favorite Phipps! SO excited to see them, their little Hazel, and the 7 month baby bump!

Hope you all had a great Thanksgiving Day!