So I've been pretty bad at keeping up the blog. So here's the catch-up on what I've been up to the past 3 weeks and I promise I'll make it quick!

The update on Ben: He's back in Joburg, just got back from his 3 week stay in Mozambique for work. He was working from 6am till midnight EVERY single day. Poor guy. He has quite the energizer bunny charge all the time, as you all know, but he was pretty burnt out. He loved being in Mozambique and has some hilarious stories to tell. He's still loving his job and of course, missing his wifey like crazy. I see him on SATURDAY! YAY!

Now back to me. My little sister Brooke is 11 and she's quite the athlete. She's amazing at everything she does, especially soccer. She's the star. I went to a couple of her championship games and loved taking these shots (She's the little blonde, #0!):

Right before she scored a goal:
Love the pony-tails!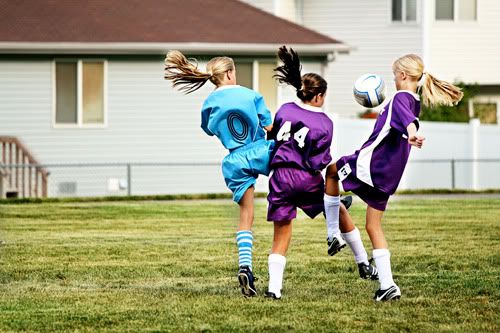 My best friend Lyndee's due date was before I got here but I told her I knew the baby would hold out for me and little Tessa did. It was so fun to be able to be here for her baby and meet the little lady.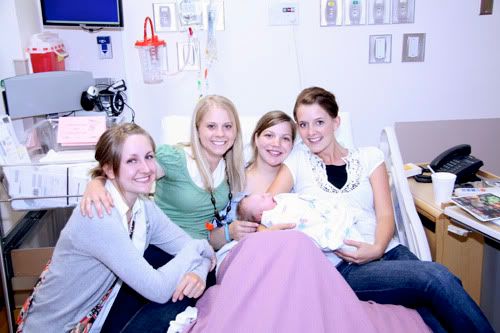 It's been so fun getting together with friends and family. It's tough though, and I'm sorry I couldn't get to everyone! My best buddy/cousin Kim is pregnant, SO excited, and for her birthday, we went to The Proposal. Funniest movie ever. It's been a long time since I've laughed that much and that hard in a chick flick. Besides the whole running into each other nude part, I loved it.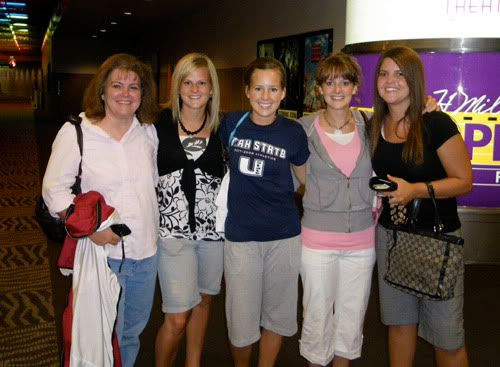 Favorite holiday next to Christmas, the 4th of July! I'm so glad I was able to be in AMERICA for this day! It was so much fun and the weather couldn't have been better. I got signed up for the 5k, which I was super nervous about. Mostly because I'm not a runner and haven't been running or training for the last 2 months. I only went running 4 times the two weeks before the race. And I got this major side stitch when I pushed myself on the actual course a couple of days before the race. Here's me at mile 1.5: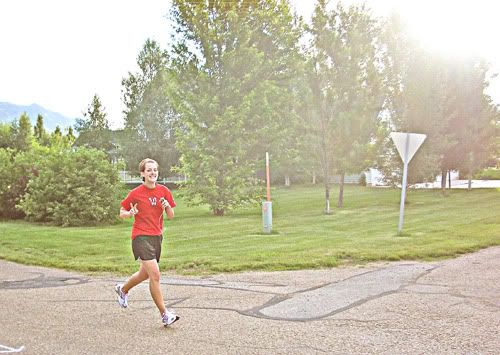 I kept up with my sister until this point, mile 1.5 and I was proud of myself. Then I had to slow it down. I only stopped 3 times to stretch my stupid side but finished with 30.24!! Super slow I know, but I was proud of myself! :)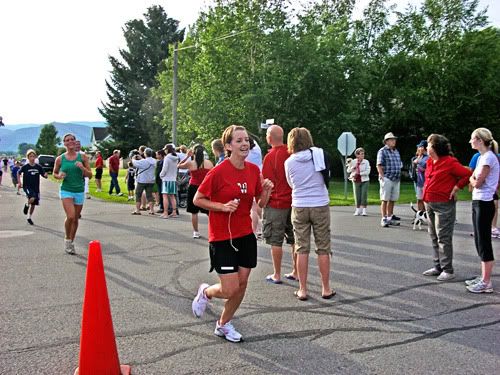 And the wonderful Huntsville parade!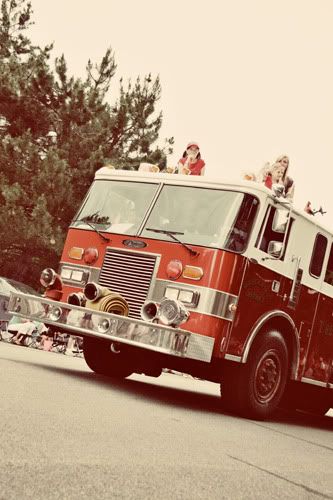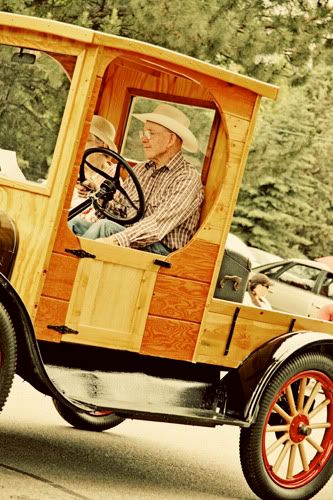 My little brother James made SBO so it was fun to have him throw water balloons at us:
My favorite part. Shorty's tractors:
I traded the Huntsville fireworks this year for Liberty's to be with my favorite family, the Phipps. It was so fun to spend a few hours with them and their 2 cute girls. I LOVE THEM!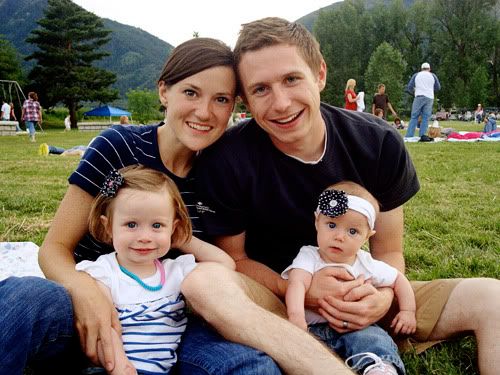 I have been so flippin' busy!! I've had a photo shoot everyday and LOVED it! I just did a wedding at Snow Basin yesterday and it was awesome. Check on my
photo blog
for pics.
Mine and Ben's anniversary is on the 26th and I'm so excited. I got him the best gift ever. I want to put a picture up but I don't want to spoil the surprise, so I'll post it after.
I spent all day on the 8th with my cute mother-in-law Lisa. It was so fun. We were lazy and it was great. I had my buddy Kelly Howe make me a cute camera strap (the blue one on the left) and then Lisa and I made some of our own! I learned how to sew them myself! I love them!
For dinner, we went to Layton and met up with Kraig's son Scott and his adorable wife Katie. I LOVE THESE TWO!! It was so great to see them. Someday we'll live close and grow old together:)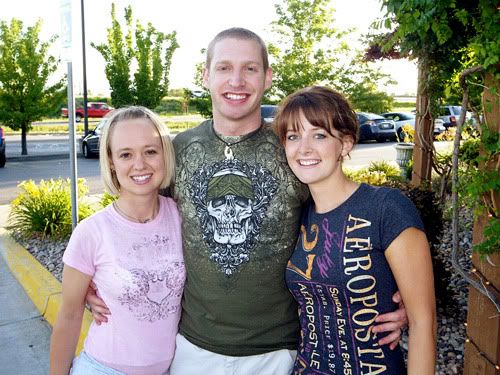 The last couple of days I went to a cabin in Heber with my family. We went tubing down the FREEEEEEEEZING Provo river. Seriously, freezing. And it was like 2 hours. Our bums and hands were so numb we couldn't even move. It was super fun though.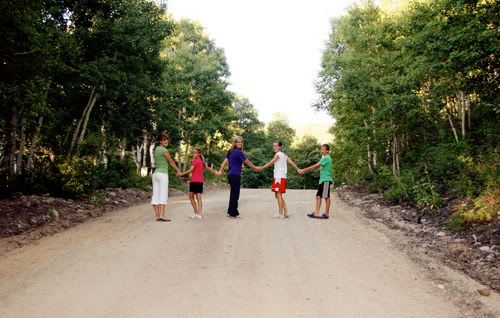 I taught my sister Brooke how to use my camera and she whips this out! Isn't it cool!?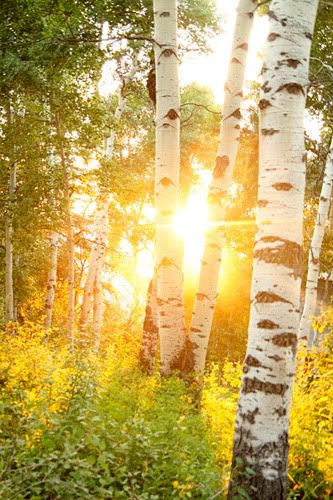 Anyway! I've loved being home but I'm SO looking forward to going back. I leave Tuesday morning with my friends Haylie, Sarah, and Bekah and we spend 2 days in London before we get to Africa. I can't wait!!! I SEE MY HUSBY ON SATURDAY!! Hallelujah! A month is just way too long.