Goodbye Utah! Hello London! I left Utah on Tuesday morning with my 3 friends Haylie, Sarah and Bekah and we got to London on Wednesday morning. We stayed there for 2 days and here is what we did!
Fun red telephone booths:
The Tower Bridge: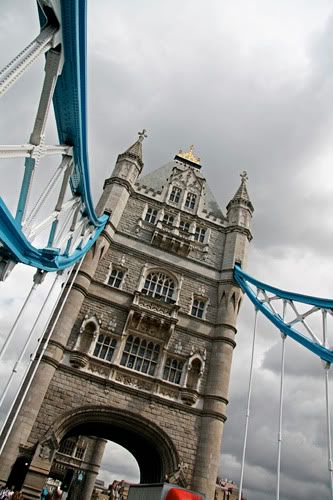 Cool building. Don't know what it was:
Parliament and Big Ben: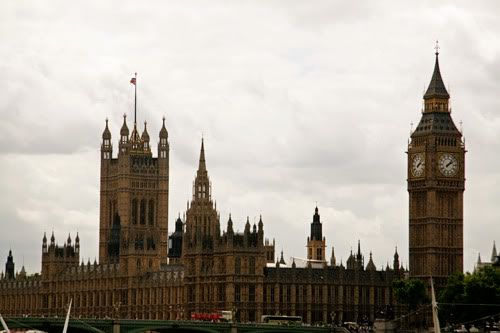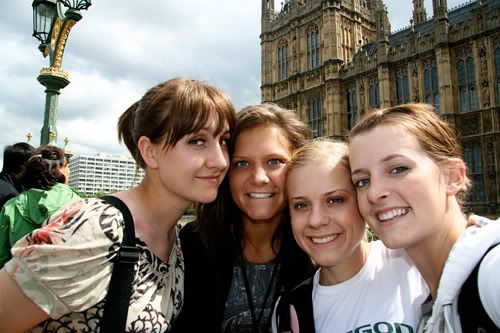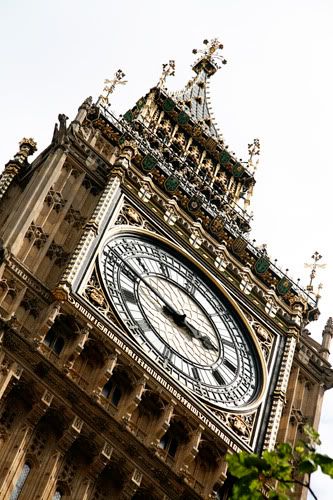 Kissing Big Ben!!
Westminster Abby: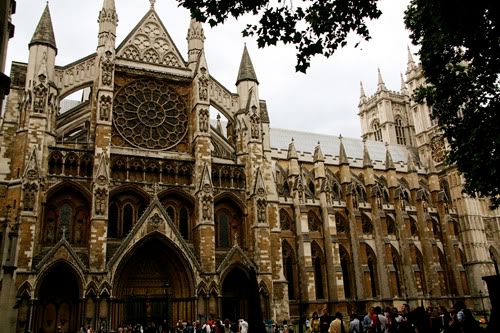 The London Eye:
We also went to the first ever Hard Rock Cafe for dinner. It was SOOOO good. It was my first time going to one and it was the first one! Awesome huh?

So this was the end of our first day. We were walking zombies. We were honestly falling asleep while we were walking. Our feet were killing us!! We walked all over London all day. But man did we sleep well at our hostel.

The next morning we woke up early and went to Buckingham Palace to watch the changing of the guards and go through some of the things. It's so lucky, because the Palace is only open to the public for one month a year and Haylie, Sarah, and Bekah get to go through it on their way back! They already got their tickets!

Buckingham Palace:
The guards:
We went through the Queen's Gallery, which was awesome and the Royal Mews, where they take care of the royal horses:
The Golden Carriage: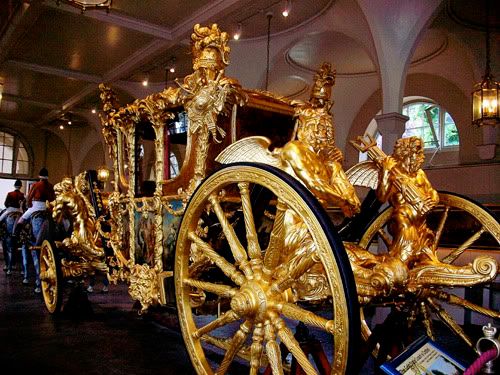 View of Big Ben:
We went to the National Gallery too which was so cool. I loved seeing artwork from Van Gogh, Monet, Leonardo da Vinci, and lots of other favorites.
We headed back for a quick nap and then headed over to Abbey Road for the famous picture.
Here are the Beatles crossing Abbey Road in 1969:
And here we are crossing the exact same spot of Abbey Road in 2009: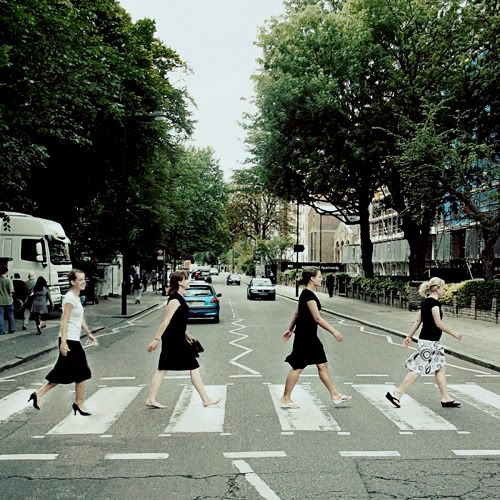 It was so fun! The Volkswagen Beetle parked in the back of the Beatles one belonged to one of the people living in the apartment across from the recording studio. After the album came out, the number plate was stolen repeatedly from the car. In 1986, the car was sold at an auction for $23,000 and is currently on display at the Volkswagen museum in Germany.

Another fun fact for ya: Since 1969, there have been over a hundred deaths at the crossing, trying to re-enact this photo.

This is us before the Les Miserables play, it was SO GOOD!!!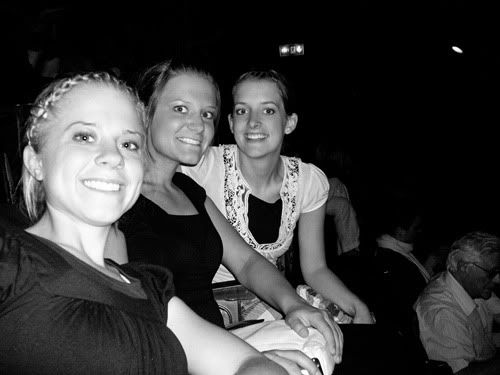 The next morning, I left on a flight, but the other girls left that afternoon. We did separate flights because to get on their flight would've been a lot more expensive for me since my return date isn't until January. It stunk because their flight was a totall of 11 hours and my flight was a total of 19. Yuck! I had a 3 hour layover in Abu Dhabi too...it was so rough.

It was so great to land and meet up with the girls and FINALLY SEE BEN!! A month was way to long to be separated. I'm trying not to think about the fact that all 3 friends AND Ben leave next Sunday night for another month. He greeted me with a bouget of beautiful flowers and then I arrived home to this: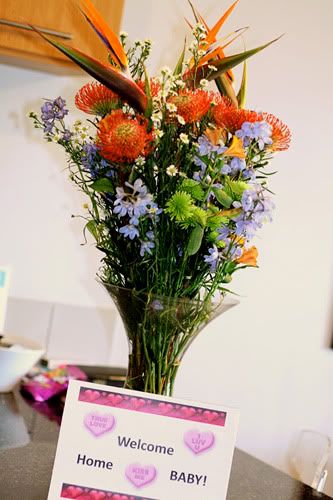 So sweet, isn't he? It's so good to be back. And we girls are going to have a BLAST this week!
Stay tuned!