So the title of this post is about as exciting as it gets around here:) There's nothing cool or new to post about... so you'll just keep getting these weekly photos until there is!
(Click the picture to enlarge)
We did get a killer deal on this Chicco Pack 'n Play and picked it up today:
(I know it's not too girly, but we're hoping to keep it around for the next few so we tried to keep it gender-neutral)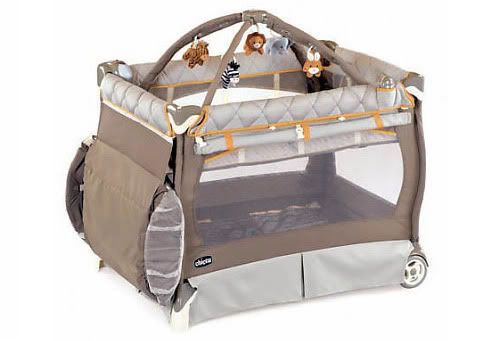 Super cute. We're excited about it.
We broke out our old N64 system and have been wasting what time we have together shooting each other on Golden Eye or keeping things spicy by me smoking him in Dr. Mario. We play Sequence and Rook a lot, and have been watching Season 1 of 24, which keeps me up all night dreaming about adventures with Mr. Bauer. Also -- Ben takes the GMAT tomorrow morning!!! Wish him luck! He's been studying hard for the last few months and I know he'll rock it. We both just can't wait for it to be over. Work has been good and busy for the both of us. Girly kicks like crazy, even the doctor was surprised by how active she was. We have the big detailed ultrasound Tuesday where they count fingers and toes and take all her measurements, so that'll be fun. Other than that, have a good weekend and we'll probably see you again at Week 22!

Oh and just so it's out there, I'll be in Utah May 23-30th and also again in the middle of August. I still have room for a few more weddings and photo sessions out there so shoot me a line if you want in!