Ben's work had a big gingerbread house making contest yesterday. He was so excited, we were brain storming and Google-ing ideas all weekend. But we thought the coolest thing to make would be the Golden Gate Bridge, since it holds some meaning. They also did those famous houses in Presidio I think...Postcard row? I can't remember. But it turned out pretty dang cool don't ya think!?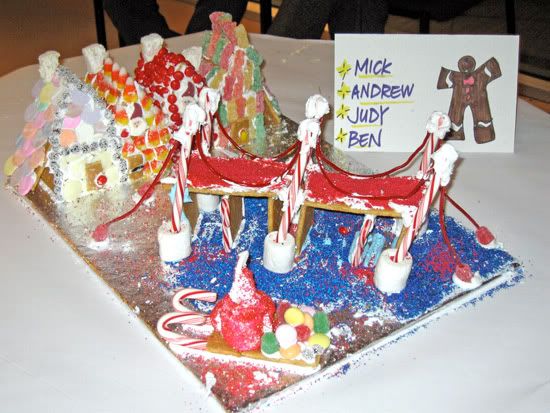 Here's Ben's team: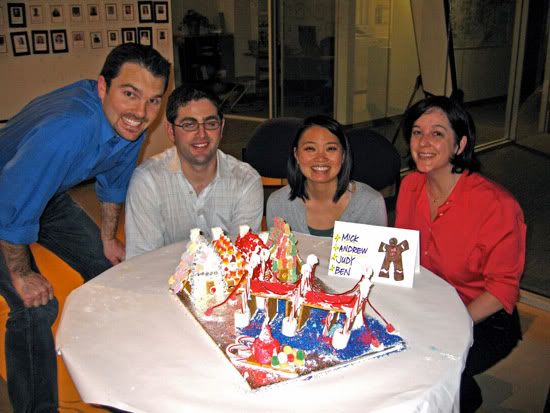 This was the house that won 1st place. Can you guess what it is??
It's Noah's Ark! Way cool.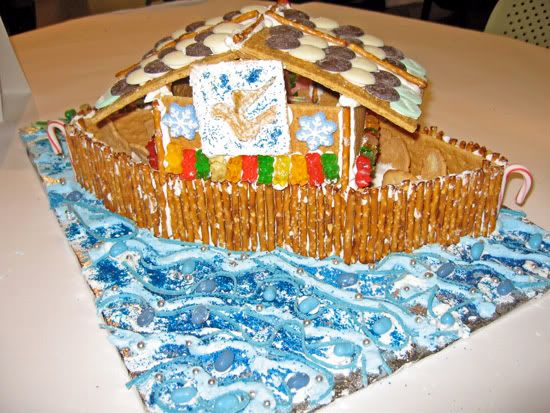 And look at that ocean! Impressive.
Ben had fun! He's really enjoying work. He's feeling confident and comfortable and learning a lot. Last week he worked really rough hours. He didn't come home until midnight and then 2am...so the next two nights, he didn't even come home, they just put him up in a hotel for the night. But this week should be 'normal' again and we're crossing our fingers waiting to find out the details on our next move!