This morning I was the photographer for the Pleasanton 3rd ward's primary activity...
"Pictures with Santa." It was hosted at my cute aunt Christy and uncle Alan's house (he's the bishop). I
took my good photo-friend Lisa Long with me (who brought the awesome lighting equipment--thank you!) And I just had to post some of these pictures.

Why does sitting on Santa's lap make so many kids cry?!?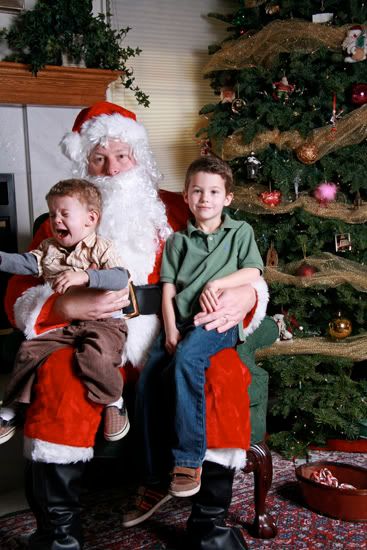 They were absolutely terrified!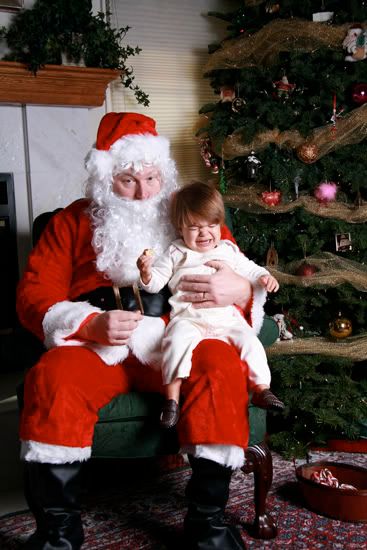 On the verge...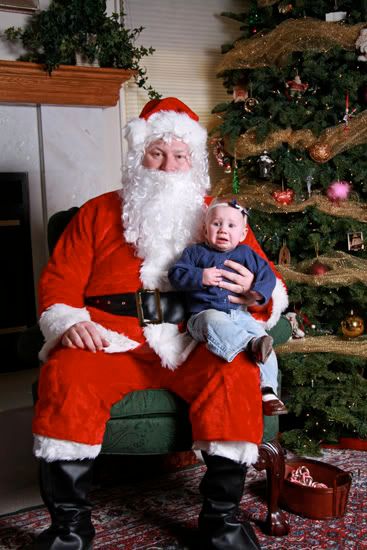 I love this.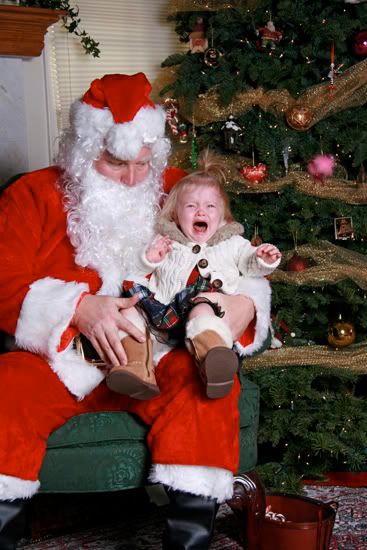 Check out my photo blog for the ones that didn't cry:)