So I'm on this CHANGE kick. First, I caved in and decided to read New Moon, mostly just to have the whole 'the book is better than the movie' feeling when I see the movie, cause I'm sure I will. I cut bangs on myself. Which I haven't had since I was probably 7. And over the weekend, went DARK! I like it. I always like to change my hair, and
why not
? What do you think?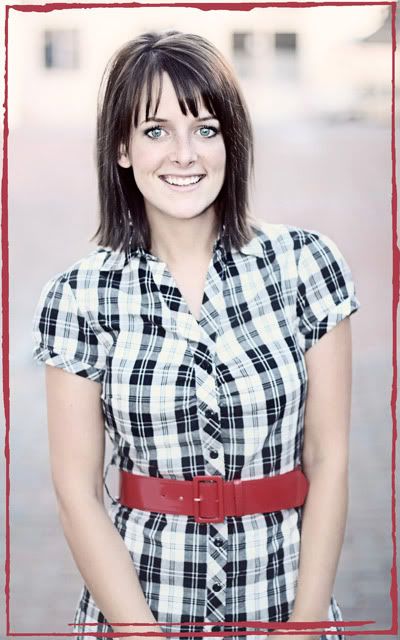 The Scoop:
Ben got on a new case that involves over 13 countries in Africa. Sa-weet. The good news is that he'll be making the world a better place and "saving Africa" with his work. And he'll also be able to spend 3-4 weeks in his favorite country, Mozambique....the bad news is that there will be a

lot

of travel. Multiple weeks at a time. Maybe even up to 6 weeks in September. No bueno. We're trying to figure out what to do with little miss me...since I can't come along and don't want to stay here by myself...

I could develop some of my skills, like I would love to become a professional whistler

. I'm pretty amazing at it right now, but I want to get

even

better.
Speaking of Mozambique. I'm sure you've all heard the news:

http://www.ksl.com/?nid=14

8&sid=6660347. Can't believe we were

just

there a few weeks ago. Staying in that exact house with the Packards. We have received a couple emails from President Packard with updates and reports of the incident. The news has it mostly correct. President Packard did say, "Elder & Sister Nelson were not specifically targeted or that this was any act against the Church. This was most likely an isolated armed robbery and we happened to be their target this particular night." Also that the guards were not involved. During the meeting with the missionaries, Elder Nelson said that 'this type of thing happens all over the world. It is not unique to Africa as some might assume.' Our thoughts and prayers go out to them, their family, and the mission of Mozambique.
I'm coming home to Utah at the end of June! I can't wait. And it falls perfectly when Ben leaves for 3 weeks to work in Mozambique. Let me know if you want any pictures done while I'm there!
So Mensa. Since we're all into it. And Ben and I are math nerds. Take the official Mensa Quiz. I got 17/30 and Ben got 23/30. See what you get!
OK. That's all. Can't think of anything else. Peace out.