No fair.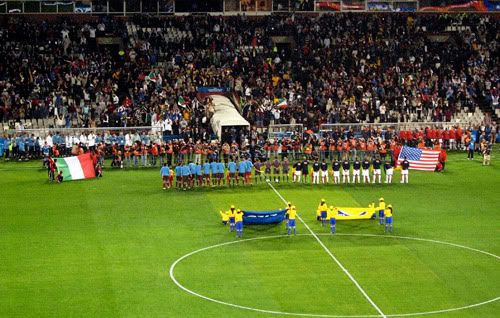 Ben was invited by some of the "guys" to go to the USA vs. Italy Confederations Cup game here in Pretoria. "We're leaving the wives at home," his friend said. WHAT?! Not a happy camper :) Oh well. Ben had a blast. He said it was loud and lively (and man did he smell like beer and cigarettes when he got back). Too bad USA lost! He's probably going to the USA vs. Brazil game this Thursday with some office buddies. Way cool that we're right here where the action is happenin'.
We moved apartments this week too. Four floors up. That's what
I
got to do while he was at the game. We loved our old place...a lot, and there were many conveniences we had to forgo, but this place was cheaper for the company so we made the move. Click
here
to see our last apartment.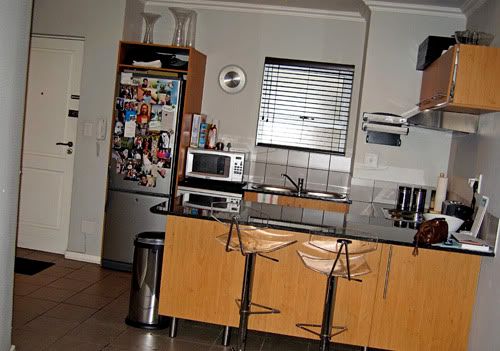 It's still 2 bedroom, which rocks, especially since I'm bringing 3 buddies back with me from the States (Haylie, Sarah, and Bekah!):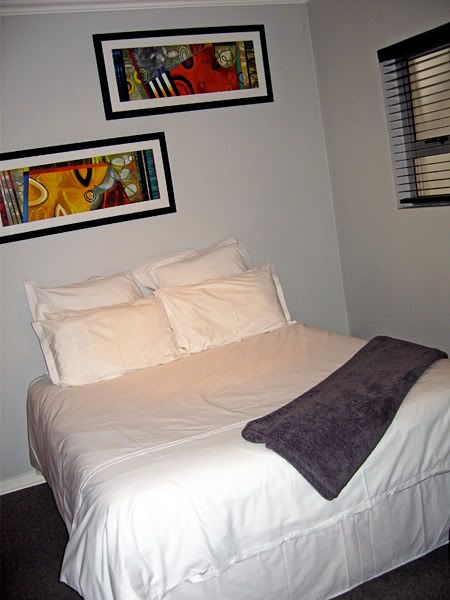 It's still way nice and we'll enjoy the change!

Au revoir!