"Your favorite Christmas tradition"

Making gingerbread houses with my family. Here's us in 2007:

2007:
2008: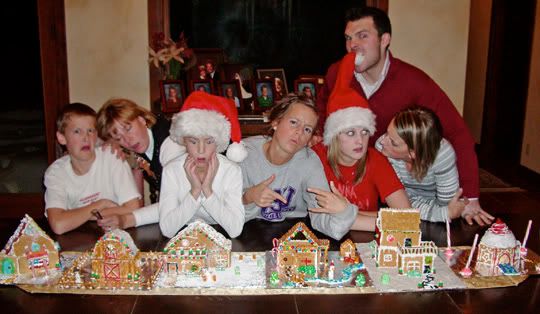 We made the Taj Mahal:
We missed out on 2009 because we were in Africa and this year we're staying here for Christmas. So we'll have to start our own tradition of making them!